Key Events In The Very Busy Week Ahead
Key Events In The Very Busy Week Ahead
While investor attention remains fixed on the latest coronavirus developments in China, the week after payrolls is often a bit light for macro events but as DB's Jim Reid notes, the second Democratic primary in New Hampshire tomorrow will be an additional focus. Meanwhile, attention will also be on Fed Chair Powell, who'll be testifying before congressional committees on Tuesday and Wednesday. Data highlights include the release of US CPI (Thursday), US retail sales (Friday), and Q4 GDP readings from Germany (Friday) and the UK (tomorrow). Earnings season slows a bit but will still be important.
Going into the New Hampshire primary tomorrow, the RealClearPolitics polling average puts Bernie Sanders in the lead on 26.6%, ahead of Pete Buttigieg on 21.3%. It's worth remembering that Sanders actually won the New Hampshire primary in 2016 against Hillary Clinton, and it also neighbors his home state of Vermont, which he represents in the US Senate.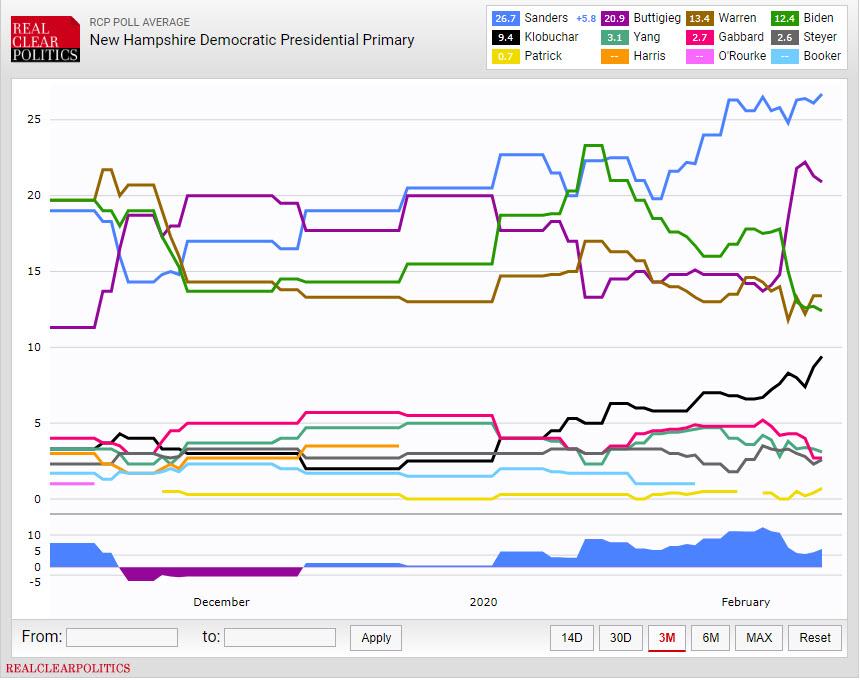 Nationally the latest poll of polls still have Biden narrowly ahead of Sanders in the race for the nomination but most of the polls are prior to the middle of last week. The last one from Wednesday had Sanders 1pp ahead. In betting markets (PredictIt) Sanders has odds of 46% against Biden who has collapsed to 13% - down over 20pp over the last week.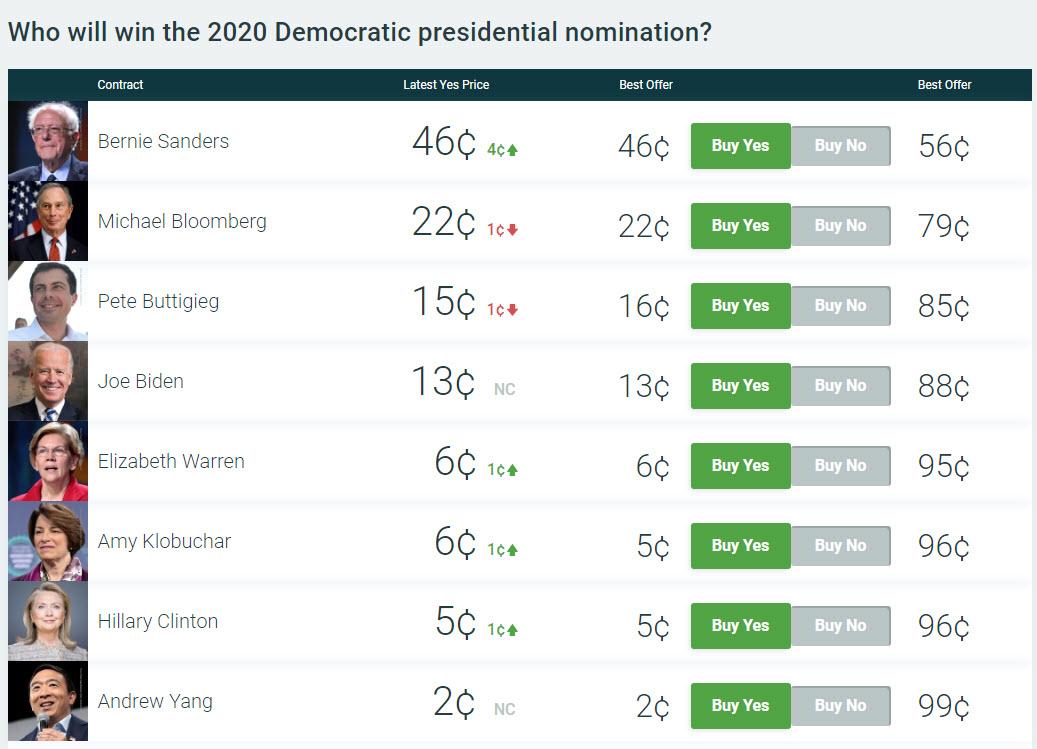 Staying with the US, the main central bank highlight this week will come from Federal Reserve Chair Powell, who'll be appearing before the House Financial Services Committee tomorrow, and then the Senate Banking Committee on Wednesday. He'll deliver the Fed's semi-annual monetary policy report to Congress, so it'll be interesting to hear his latest views on the outlook (and the fallout from the Coronavirus) even if they are unlikely to deviate much from the last FOMC. Another event to watch out for on Thursday will be the hearing held by the Senate Banking Committee regarding the nomination of Judy Shelton and Christopher Waller to be governors on the Federal Reserve Board.
Turning to data releases, they will all be a little backward looking given the Coronavirus but will show the direction of travel pre-outbreak. In the US a key highlight will be CPI on Thursday, which is expected to increase to +2.5%, up from +2.3% previously, to what would be its highest level since October 2018. However, the core reading is expected to fall slightly to +2.2%. Other important readings to watch out for include January's retail sales and industrial production releases on Friday, as well as the preliminary reading of the University of Michigan consumer sentiment index, which rose to an 8-month high in January.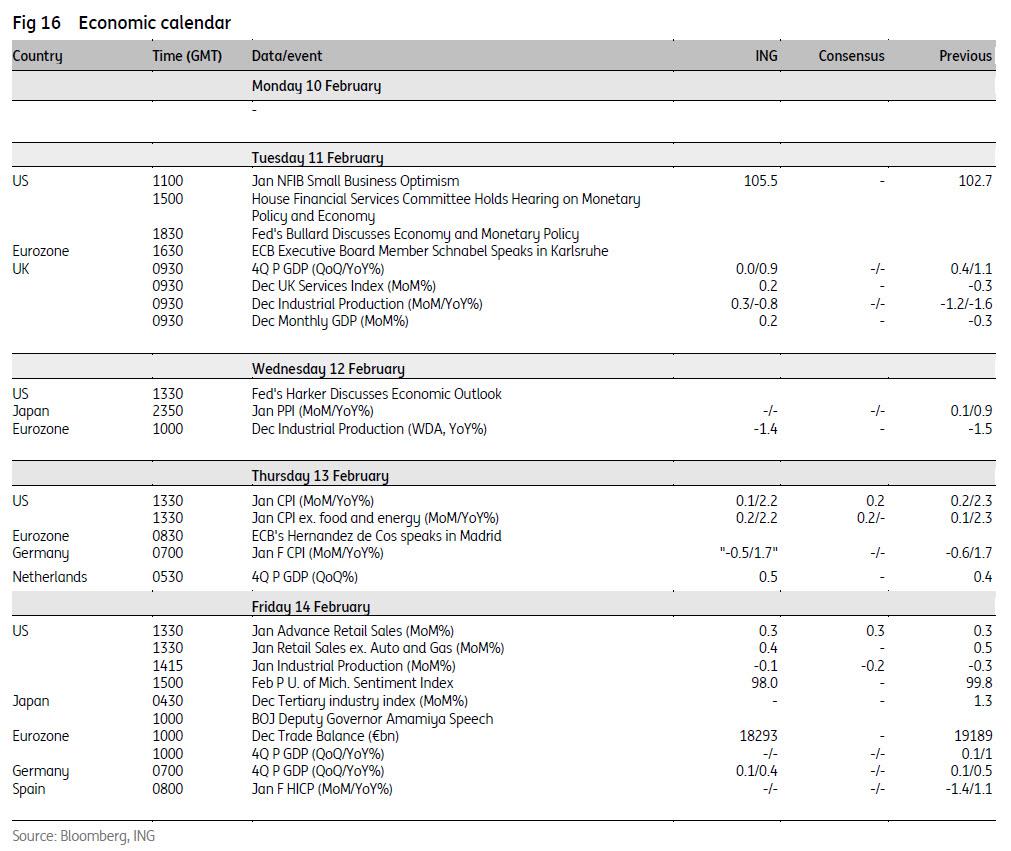 One of the main highlights from Europe will be the preliminary estimate of German GDP for Q4 on Friday. The consensus is expecting a +0.1% increase, following the +0.1% growth in Q3. However it comes against the...