Apple's Downgrade Is Just The Tip Of The Iceberg When It Comes To Earnings Downgrades
Submitted by Eleanor Creagh of Saxo Bank,
Risk aversion is dialing up today and Asian stocks are falling along with US futures and bond yields across the curve with 30-year Treasury yields have dropping below 2% again. Anxieties are being stoked by a warning from Apple that quarterly revenue would fall short of the $63 billion to $67 billion guidance it provided a few weeks ago because of production and sales disruptions in China and operations resuming more slowly than expected.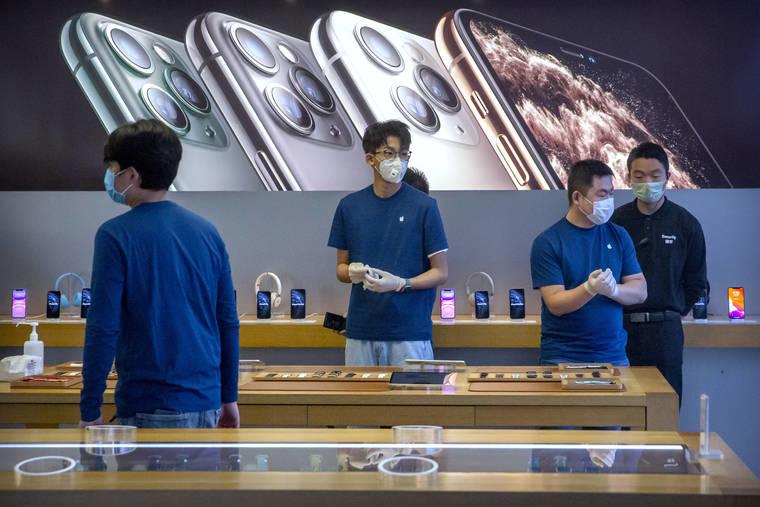 Despite many a warning of complacency rife across equities, China mainland equities had recovered all of the losses seen following the Lunar New Year holidays and global stocks continued to climb with US stocks making a run of fresh all-time highs. This as investors are banking that ample global liquidity and supportive central banks will backstop equity prices in the face of weaker economic growth and supply chain disruptions. Commodities and haven treasuries painted a different picture, where the scale of demand destruction and caution is more visible. And in terms of pricing the eventual economic impact these markets do a better job.
As we wrote yesterday, it is our sense that the Japan 4Q GDP data miss, which is pre virus outbreak, is just a taste of what is to come in terms of downside surprises to growth. The warning from a member of the $1 trillion dollar tech club is as big a red flag as any for a market priced for perfection. Although in the current market environment where investors are expecting the hit to growth and earnings only to delay the forecast recovery and for policymakers to offset any jitters, the tendency will likely be to look through Apple's 1Q downgrade post the initial reaction. But, Apple's downgrade is likely just the tip of the iceberg when it comes to earnings downgrades.
Over the coming weeks, there is increased risk of continued downgrades to growth and earnings, and hard data catching down to the stark realities of the present disruptions to economic activity, travel and supply chains which could see volatility pick up. We also continue to monitor very closely the spread of COVID-19 outside of China. Today's German ZEW survey will be a good bellwether to gauge recent sentiment shifts relating to the virus outbreak.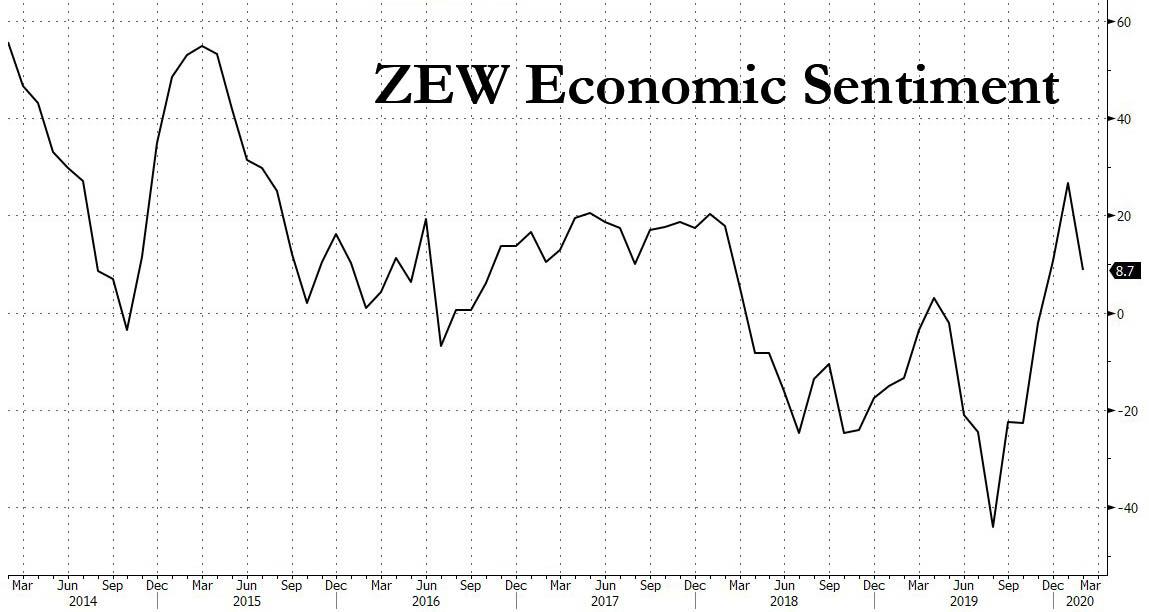 Shutdowns in China are now more protracted than many original expectations, many factories have not resumed production and cities are still on lockdown as measures are taken to limit the virus spread. The dashboard from capital economics shows the rate of people returning to work is a fraction of the return post 2019 LNY holiday, new home sales have completely collapsed along with coal consumption and average traffic congestion. In addition, research from Macquarie shows steel inventories at Chinese mills are now reaching the highest level on record for this period of the year,...