Expats Flee Hong Kong Over Protests, Coronavirus
Expats living in Hong Kong have been fleeing the country after nearly a year of protests and the new, looming threat of the hyper-virulent coronavirus, which has already infected 62 people in the country as of February 17.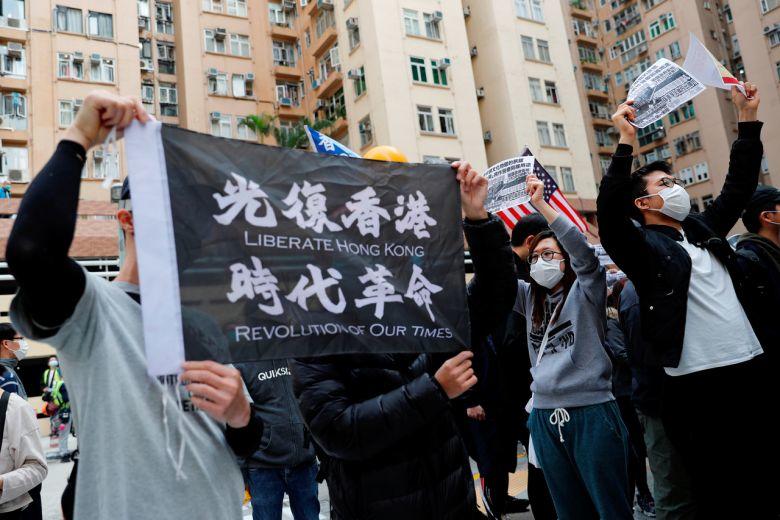 "It's just becoming an unstable environment to raise a child in," said Ian Jacob, owner of a construction materials company who is leaving Hong Kong with his wife and 10-year-old daughter after 15 years, according to the Straits Times.
"We watched as the situation got worse and worse," he said of the political unrest which has unfolded over the past year.
With classes suspended again amid the coronavirus outbreak, the prospect of more home schooling for their 10-year-old daughter pushed them to take refuge in Auckland, New Zealand.

Mr Jacob said they'll be moving back there for good once the school year ends in Hong Kong. -Straits Times
According to the Times, expats who have been thinking about leaving the politically unstable city have a sense of urgency due to the coroavirus, which has officially killed over 2,000 people and infected over 75,000.
Meanwhile, Hong Kong Chief Executive Carrie Lam has been oddly criticized for closing schools until mid-March due to the coronavirus threat, unlike Singapore.
Critics accuse Chief Executive Carrie Lam's government of mishandling the latest crisis compared with Singapore, which has kept schools open.

An exodus by expats like Mr Jacob could further damage an economy already reeling from the unrest and the virus, with visitor numbers plunging and unemployment rising.

Hong Kong residents who come from elsewhere play outsized roles in finance, law and other service industries that make the city a global business capital. -Straits Times
There are just under 700,000 foreigners and mainland Chinese living in Hong Kong, accounting for nearly 9.5% of the population according to the 2016 census. Half of all expats ion the Special Administrative Region are from the Philippines and Indonesia - the primary source of domestic help. Additionally, there are around 35,000 Britons and 14,800 Americans.
And while the Times can't say exactly how many people are considering leaving, "there is growing anecdotal evidence of a shift in sentiment among expats," as evidenced by relocation companies which have experienced a spike in inquiries about moving, along with predictions that the ongoing political crisis will only "worsen in the days and weeks ahead," as the city deals with the virus - according toa February 11 report from risk consultants Steve Vickers and Associates.
...