Paul Tudor Jones Literally "Bowed Down" To Pitbull At Florida Everglades Fundraiser Last Weekend
It was at an event in Palm Beach this past Saturday night that Paul Tudor Jones literally bowed down to Pitbull, who was performing a concert for the Everglades Foundation. Jones, in addition to being a hedge fund manager, is a well-known conservationalist. 
Joining other billionaires like David Tepper and Robert Kraft, Jones made his case to them for helping support the restoration of 1.5 million acres of wetlands in South Florida, according to Bloomberg. He reportedly made the pitch for other billionaires to chip in while eating "ceviche in a papaya boat and grouper with blood orange-grapefruit slaw".

Jones sees saving the Everglades as the crux of the Florida "climate anxiety" problem, stating: "It's the antidote for all the climate anxiety Florida feels. Saving the Everglades is one of the best ways to buttress resiliency, achieve carbon neutrality and it's our best hope for carbon sequestration, to reverse the effects."
He continued: "This ecosystem -- and we're working on the science to prove it -- might be one of the most valuable ecosystems in the world for that."
The idea of freshwater flowing south not only ensures clear water supply for those living in the state, but it also protects habitats for animals, birds, fauna and fish.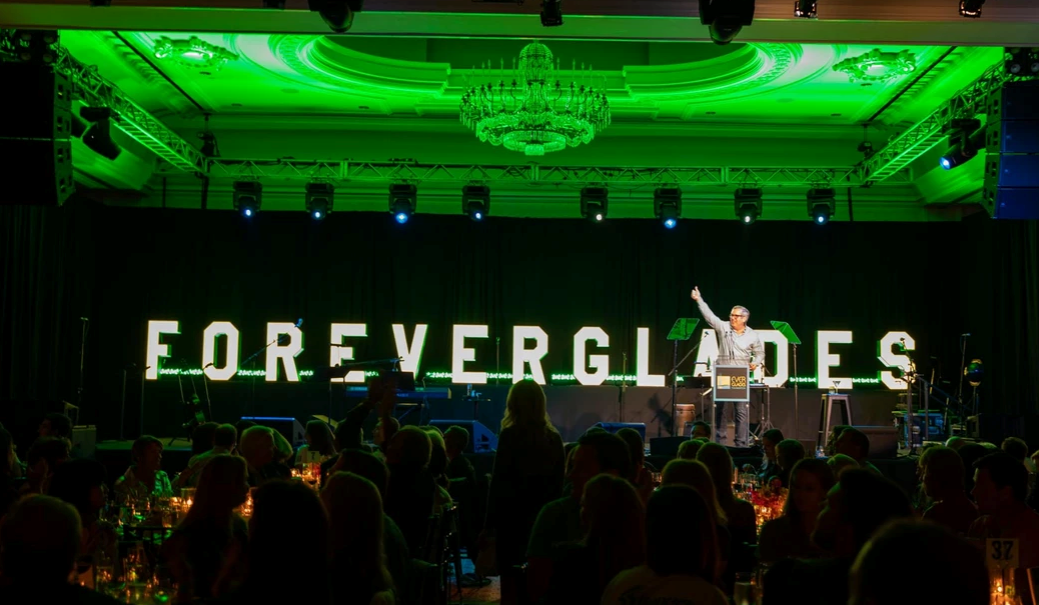 The event was called "Foreverglades" and was hosted at the Breakers on February 15. 
The event drew in many people concerned with protecting the environment and animals. Among the entertainment was Pitbull and 10-year-old Samantha Ramos, who reportedly introduced the well-known Miami-based rapper and singer as "Mr. 305, Mr. Worldwide."
The event raised $3.5 million....