BofA's Shocking Warning: The Treasury Market Is No Longer Functioning Normally
In a stunning report published this morning by BofA's Marc Cabana, the rates strategist warns that the US Treasury market is no longer functioning properly, and will "likely requires a rapid & large near-term policy response from the US Treasury or Federal Reserve" to get back to normal.
Prompting BoA's stunning admission that the world's most liquid market appears broken, was the unexpected plunge in Treasury futures which we discussed yesterday...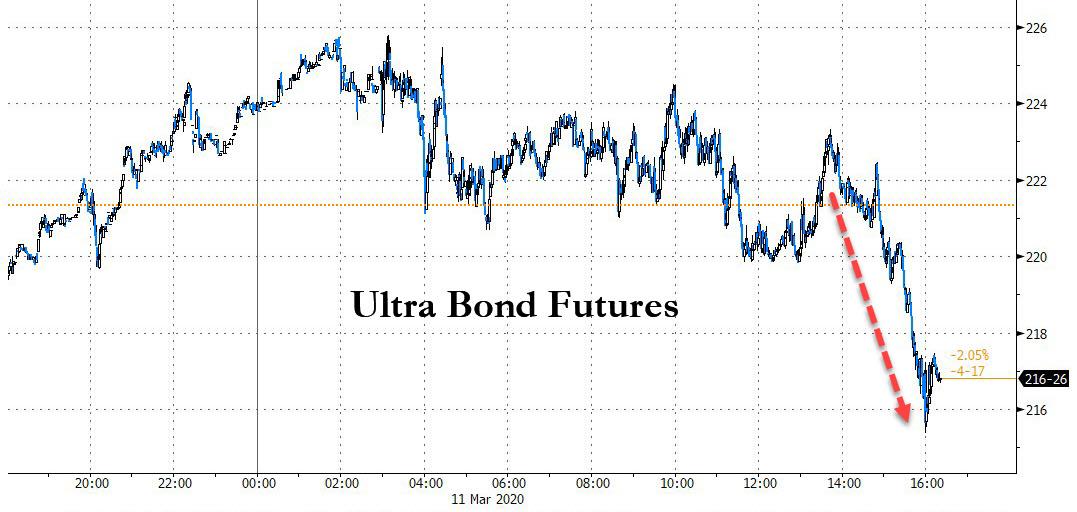 ... with Cabana perplex by the 11bps surge in 30Y bond yield even as the S&P declined 5%: "In a risk off environment it would be expected to see UST yields decline; yields appear to have been overwhelmed by liquidity concerns yesterday."
Of course, it's not just yesterday's late day puke: as we noted earlier, the funding market itself is starting to freeze up, with the FRA/OIS, i.e., bank dollar funding stress indicator, exploding to the highest since the financial crisis...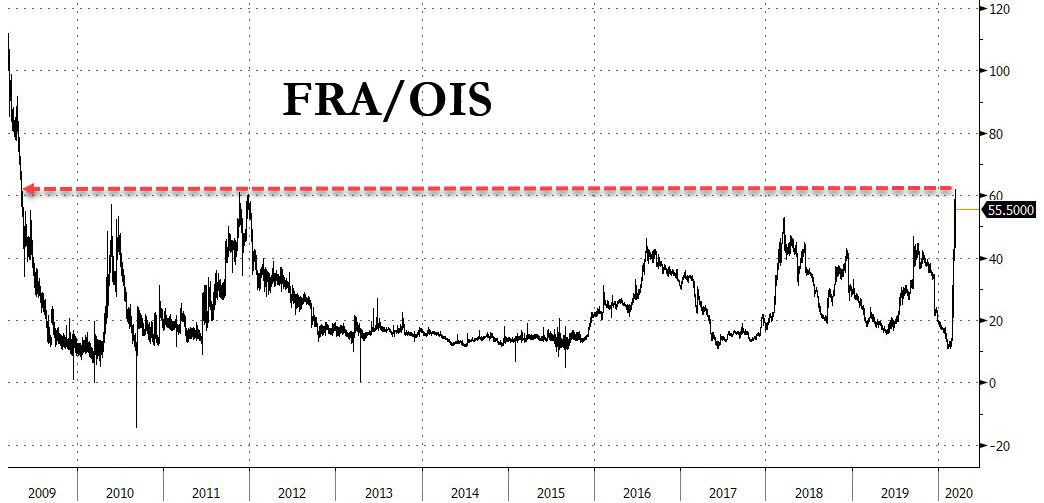 ... and global FX basis swap cratering amid a sudden shortage in dollars.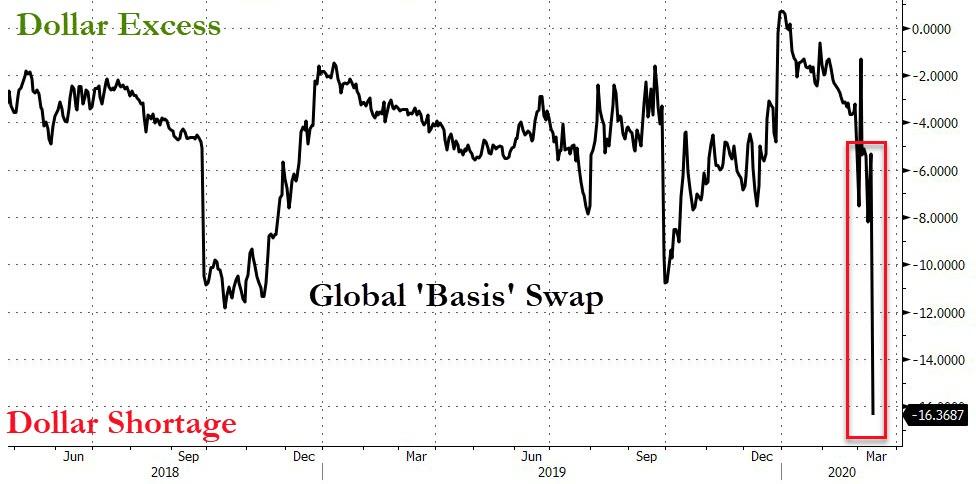 All of this ties back to the increasingly imbalanced Treasury market, which itself is starting to break.
As a result, BofA believes that only two things could help restore functioning to the bond market:
Fed re-starting UST QE
US Treasury conducting buyback operations.
For what it's worth, Cabana favors the latter. In the below excerpt from his full note, he explains what is going on, and what has to be done to make sure the world's most important market does not freeze.
What happened? - The US Treasury market has been very volatile due to macro uncertainty. Realized volatility in the Treasury...