"Unprecedented Decline" - The Collapse In World Trade Is A Once In A Generation Shock
COVID-19 is expected to produce a global recession depression as nearly all of the world's major economies have ground to a halt between February and March, expected to continue through April.
The crash in China's economic activity, shown last month, suggests that Europe and the US will face similar outcomes. There is some concern that the longest economic expansion on record will end this quarter as the global economy has been battered by bat soup.
As the fast-spreading virus terrorizes the US, China, Italy, Spain, Germany, France, Iran, the UK, Switzerland, South Korea, and other countries, more than 537,000 confirmed cases had been recorded across the world, with 24,100 deaths.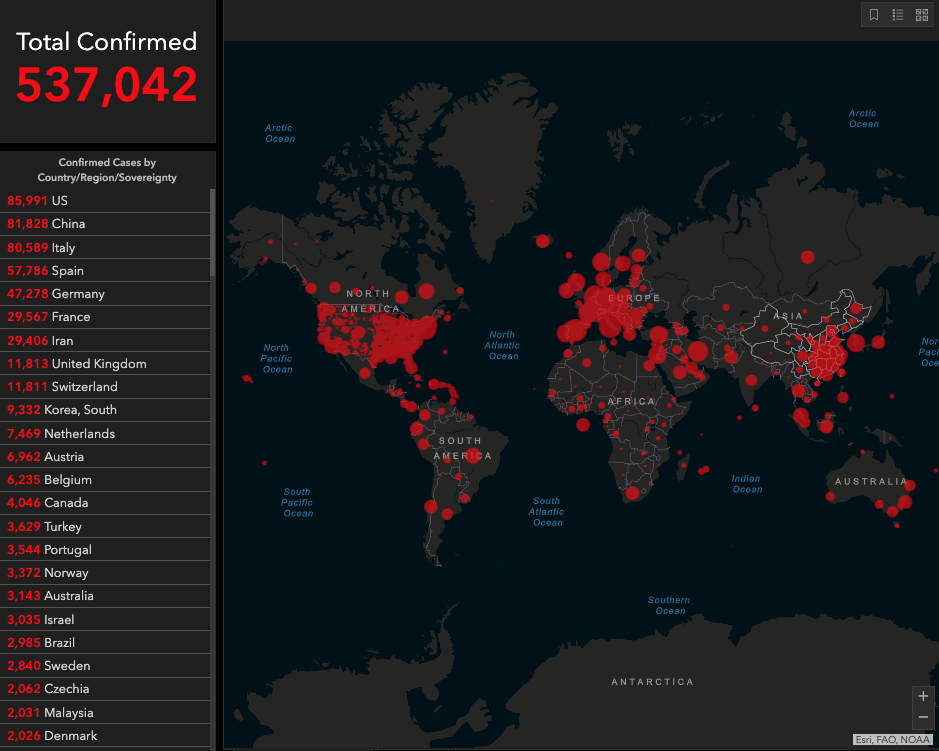 Governments have had no other choice than to order a complete shutdown of their respected economies to flatten the curve and slowdown infections. As World Trade Organization (WTO) Chief Economist Robert Koopman told Bloomberg, mass quarantines and shuttering of businesses has resulted in a plunge in world trade -- "could be seen as a war-like scenario without the physical asset destruction."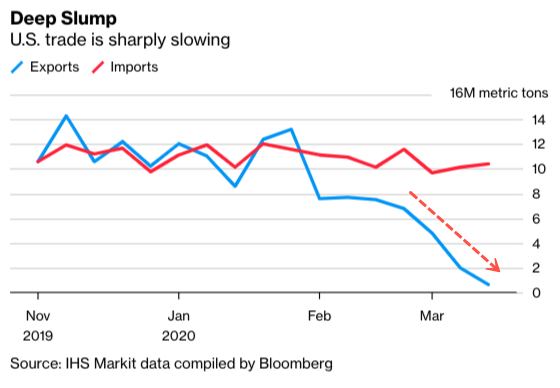 Data from the world's busiest ports in China showed containers were piling up with no place to go after supply chain disruptions were seen due to shutdowns in the country. There's also been a significant decline in maritime activity from China to North America, China to the Mediterranean, and China to Europe as the virus crisis worsens in the Western Hemisphere.
In early March, we showed how supply chain disruptions from China started to wash ashore on US West Coast ports, especially collapsing containerized volumes at the Port of Long Beach. IHS Markit data compiled by Bloomberg shows US import and export volumes dramatically slowed...