COVID-19 Patients Mistakenly Delivered To Navy Hospital Ship In New York
Multiple coronavirus patients were mistakenly transferred from New York's Javits Center to the Navy hospital ship Comfort on Friday, according to Fox News, citing three US officials.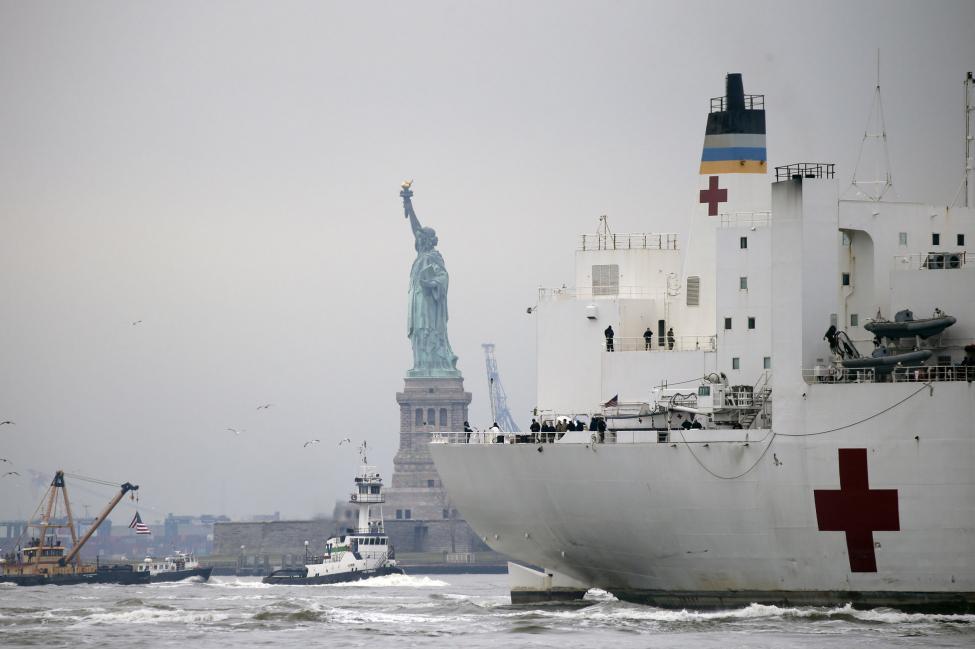 Until Friday, Javits was only treating non-coronavirus cases until President Trump - at NY Governor Andrew Cuomo's request - authorized the facility to bring on COVID-19 patients. This meant that the existing patients at Javits - a few dozen - had to be transferred to Comfort some 10 blocks away. The ship is only supposed to treat trauma patients, not those infected with coronavirus. 
The number of patients on board Comfort is "less than five," according to one official. Of note, the patients had initially screened as negative for the virus, while up to half of those infected with coronavirus show no symptoms, according to new data.
The top general leading the coronavirus response for the U.S. military told Fox News there was another COVID-19 patient who showed up to the hospital ship Comfort in New York earlier Saturday after being delivered by ambulance. The patient later tested positive on board while in isolation.

"We are treating the emergency situation that needs to be treated," Air Force Gen. Terrence O'Shaughnessy said in a phone interview with Fox News Saturday afternoon and disclosed the new case aboard Comfort. -Fox News
Current protocol is to test patients before they come onboard Comfort, isolate them, and then wait for the results.
Navy officials reasoned that since only a handful of patients had tested positive, their existing protocols are working. They also noted that this illustrates the...