Gold, Silver, Dollar, & Bonds Dumped Because 8 Healthy Young People Didn't Die From Test Vaccine
Tyler Durden
Mon, 05/18/2020 - 10:26
Great news America - 8 healthy, young people did not show any adverse effects from being injected with a potential vaccine for COVID-19... problem solved!
Buy all the things...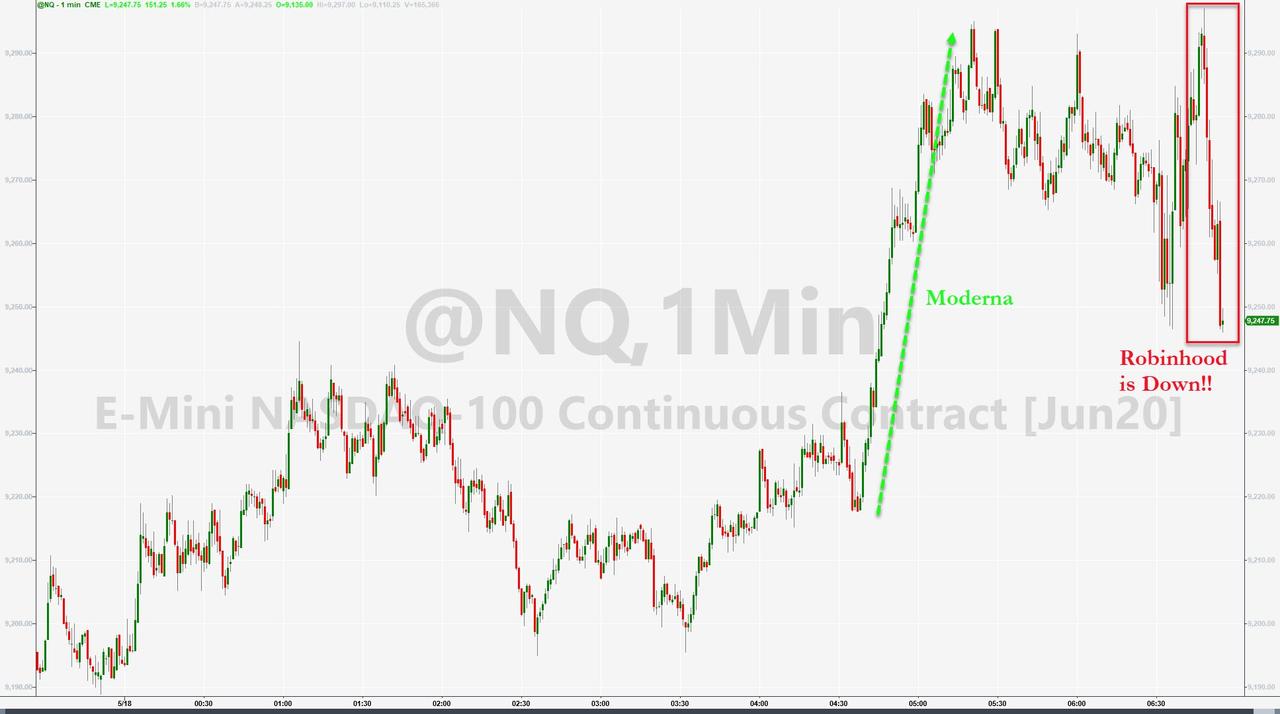 And sell bonds...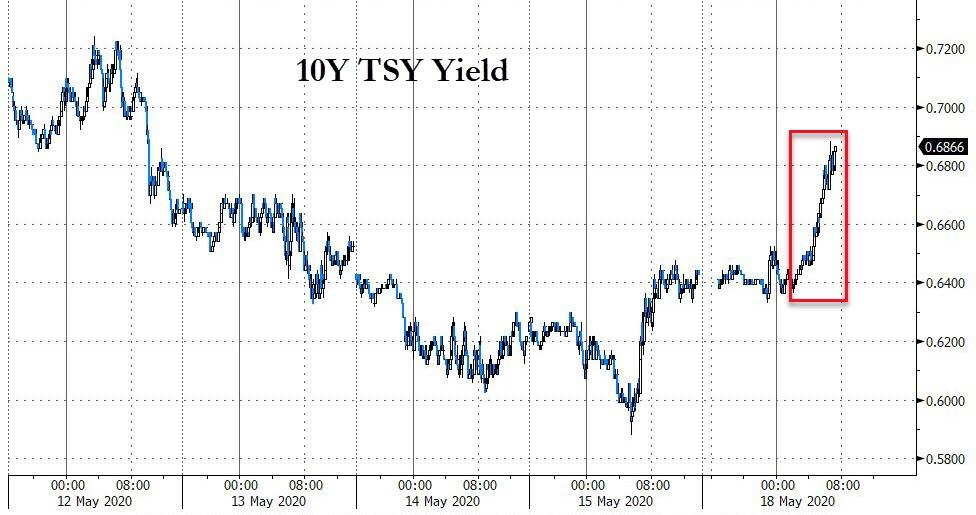 Sell the dollar...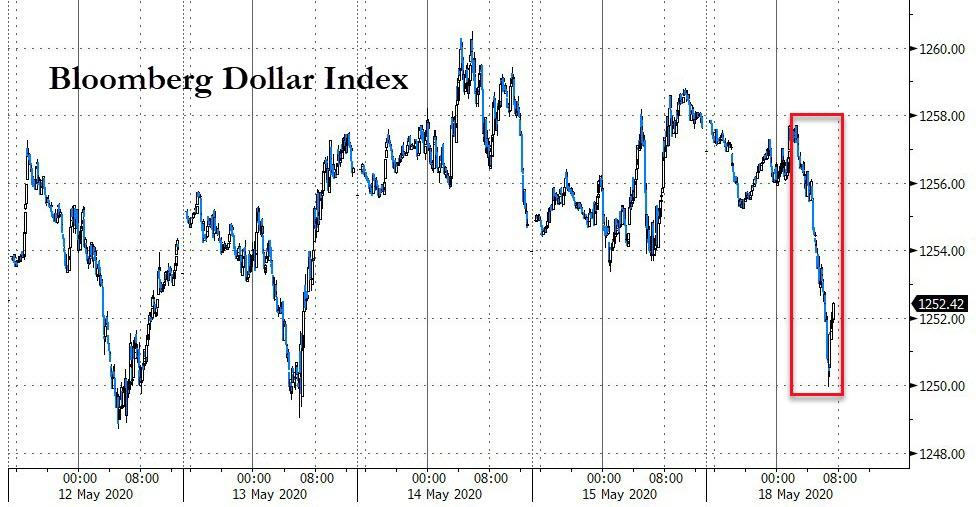 Sell silver...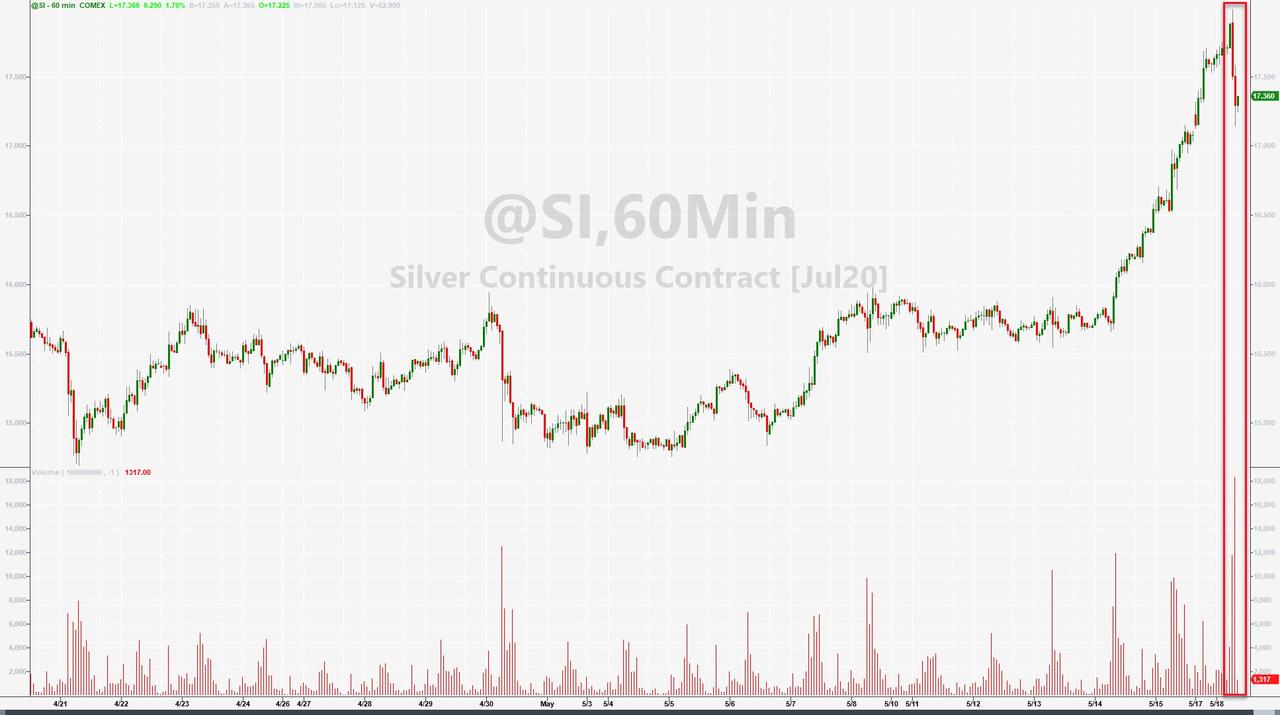 And Sell gold...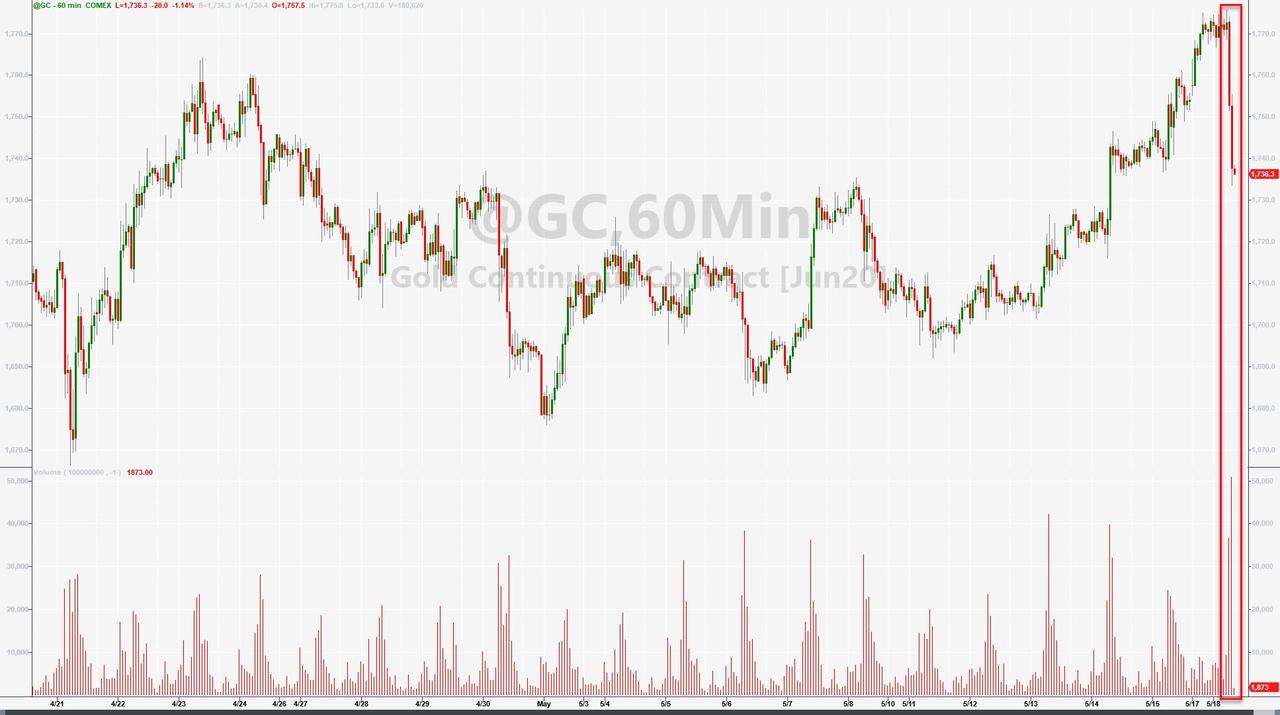 Sparking a jump in the collapse of the Gold/Silver ratio...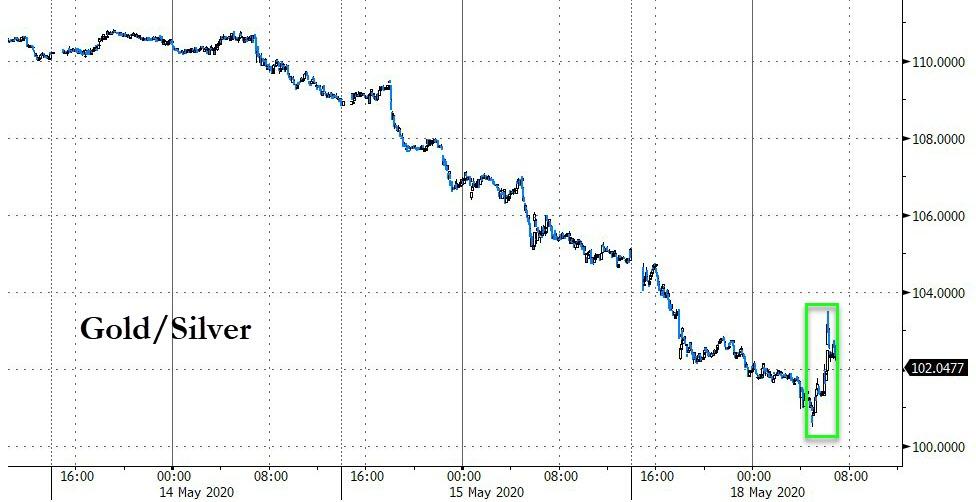 It would appear Benoit is in the house today...

How long can they make this last?...