Washington DC Police Brace For "One Of The Largest Demonstrations We've Ever Seen" On Saturday
Washington DC Police Brace For "One Of The Largest Demonstrations We've Ever Seen" On Saturday
Tyler Durden
Sat, 06/06/2020 - 09:59
Following more than a week of widespread peaceful protests pockmarked by occasional homicidal violence, arson, assault and looting, activists are hoping to assemble a massive demonstration in Washington DC, with some hoping to draw a million people to the capital just one day after Mayor Muriel Bowser renamed the street leading up to Lafayette Square after 'Black Lives Matter'.
The bright yellow letters spelling out the words 'Black Lives Matter' were put in place for a reason: for what we imagine will be an extremely powerful photo op as police and national guardsmen move to disperse the crowds, revealing the message below as tyrannical Trump gazes out the window, twirls his mustache while cackling loudly.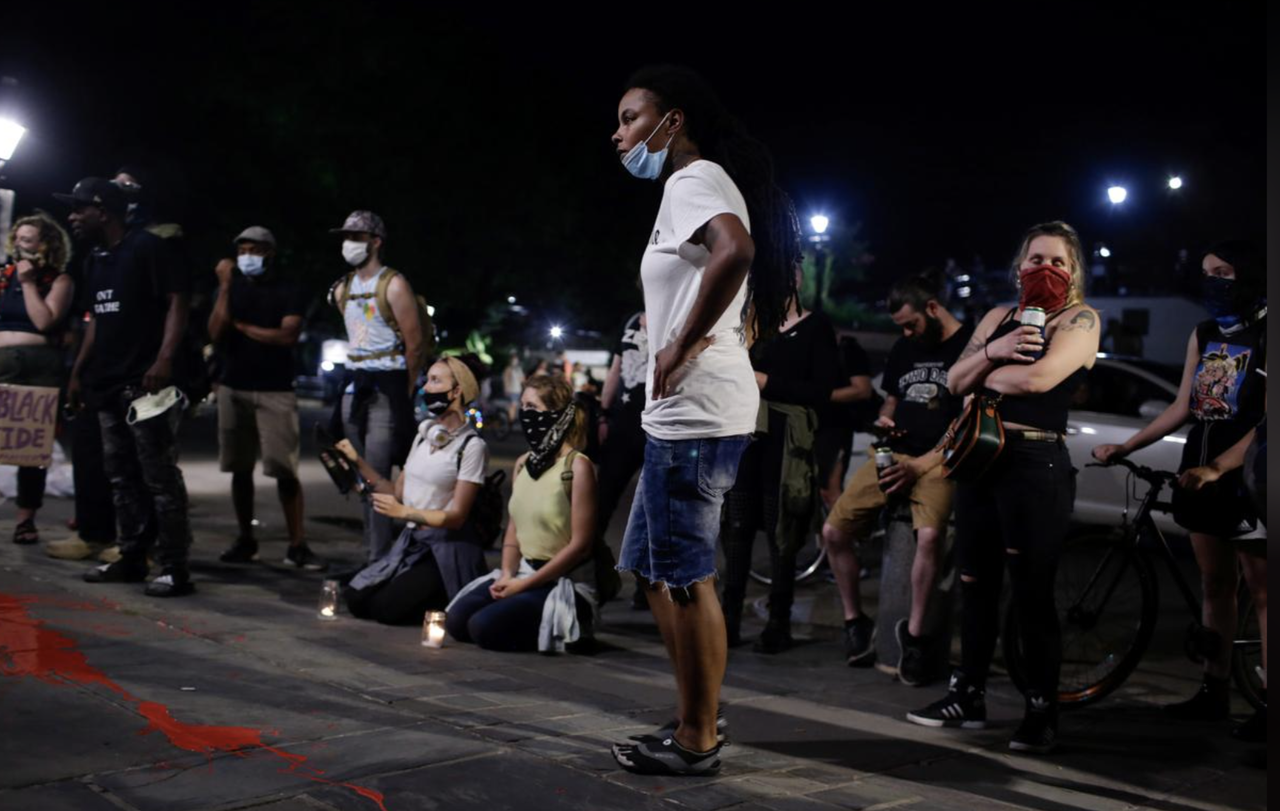 Demonstrations against police brutality following George Floyd's death are expected to continue for the 12th night on Saturday.
Though he didn't give a crowd size estimate, the chief of the Washington DC police says he expects Saturday's gathering to be one of the biggest so far.
"We have a lot of public, open source information to suggest that the event on this upcoming Saturday may be one of the largest we've ever had in the city," Washington DC Police Chief Peter Newsham told local media, adding that much of the city center would be closed to traffic from early in the day.

Newsham did not give a crowd estimate. Local media has predicted tens of thousands of attendees.
Demonstrators in the Washington DC area are still sore over the national guard's decision to use tear gas and rubber bullets to clear Lafayette Square for a presidential photo-op at St....