Beijing Region In "Wartime Emergency" After New Virus Cluster Emerges At Major Food Market
Tyler Durden
Sat, 06/13/2020 - 09:15
A small cluster of cases discovered late this week in Beijing's Fengtai district prompted authorities to keep local children out of school, while a wider net of concentrated testing has revealed, once again, a startling reality: while 4 symptomatic cases were reportedly uncovered, according to the Chinese state press, another 45 'asymptomatic' cases were also uncovered, leading China's totalitarian contact tracers to a local seafood market.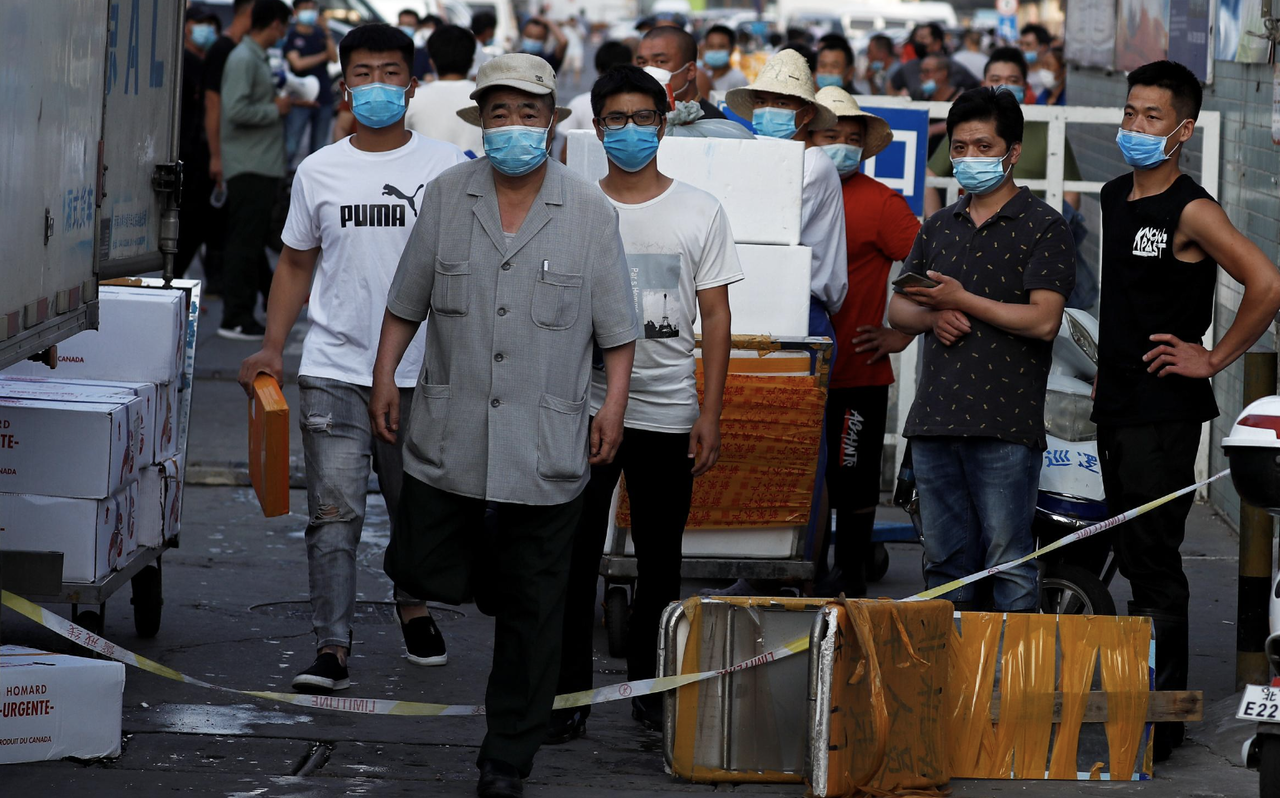 Authorities have ordered the market shut for a deep cleaning after determining that it was the epicenter of the latest outbreak.
In a surprisingly lengthy report, the Global Times explores the role of China's sprawling food markets in spreading the virus.
Beijing's seafood markets have entered the public spotlight after two confirmed cases along with 45 merchants in relation to a local market tested positive for COVID-19, with many discussing the reasoning behind seafood markets becoming hot spots for the novel coronavirus.

The COVID-19 outbreak in Wuhan, the capital city of Hubei Province, was reportedly first detected in the Huanan seafood market in the city, and this new discovery of confirmed cases and quite a many positive nucleic acid tests in Beijing are also closely related to seafood markets.

Seafood markets are generally referred to as markets that sell seafood, however such places usually don't sell only seafood but also other meats - beef and lamb, for example. But like food markets, seafood markets are more susceptible to the novel coronavirus due to its humid environment and large flow of customers, Yang Zhanqiu, deputy director of the pathogen biology department at Wuhan University, told the Global Times on Saturday....