Chainlink Crypto Surges To A New All-Time High - Here's Why...
Tyler Durden
Mon, 07/13/2020 - 10:05
Authored by Joseph Young via CoinTelegraph.com,
Surging volume, price discovery, and new partnerships pushed Chainlink price to a new all-time high at $8.48...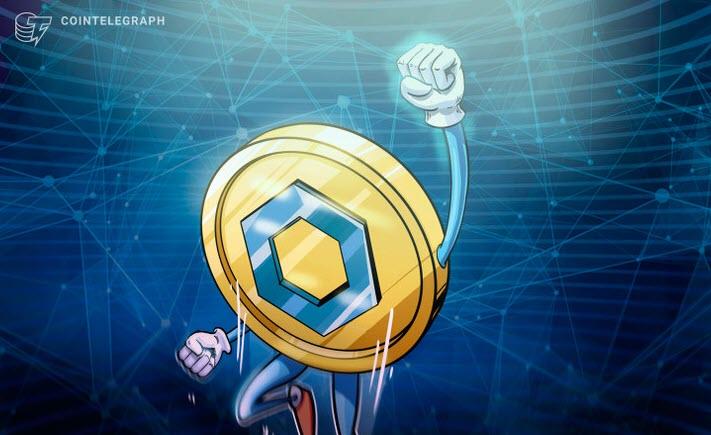 image courtesy of CoinTelegraph
Today the price of Chainlink (LINK) soared by more than 34% to reach a new all-time high at $8.48 and also notch a market capitalization of $2.5 billion.
Three key factors that likely pushed the price of LINK to a new record high were: high-profile partnerships, price discovery, and the strong momentum that currently drives the altcoin market.
Price discovery drives LINK price higher
On July 6, the price of LINK surpassed its previous record high at $5.31 and officially entered a price discovery phase, which typically leads to a "fear of missing out" rally among investors.
Once price discovery occurs and the asset begins to rally to a new peak, the probability of an extended uptrend rises.
Within seven days of LINK recording a new historic high, its price rallied by more than 40% from $5.31 to $8.48.
LINK's trading volume also rose to levels unseen since April 2020, when the price of Bitcoin (BTC) was recovering from an intense drop to $3,750. At the time, demand for cryptocurrencies from retail investors on Coinbase was surging.
In regards to LINK's momentum, Cointelegraph contributor Michael van de Poppe said:
"Personal target here at $7.10-7.25 reached since the tweets earlier. Such a beast. Just a matter of time until it reaches the next one at $10. I think that's doable this year."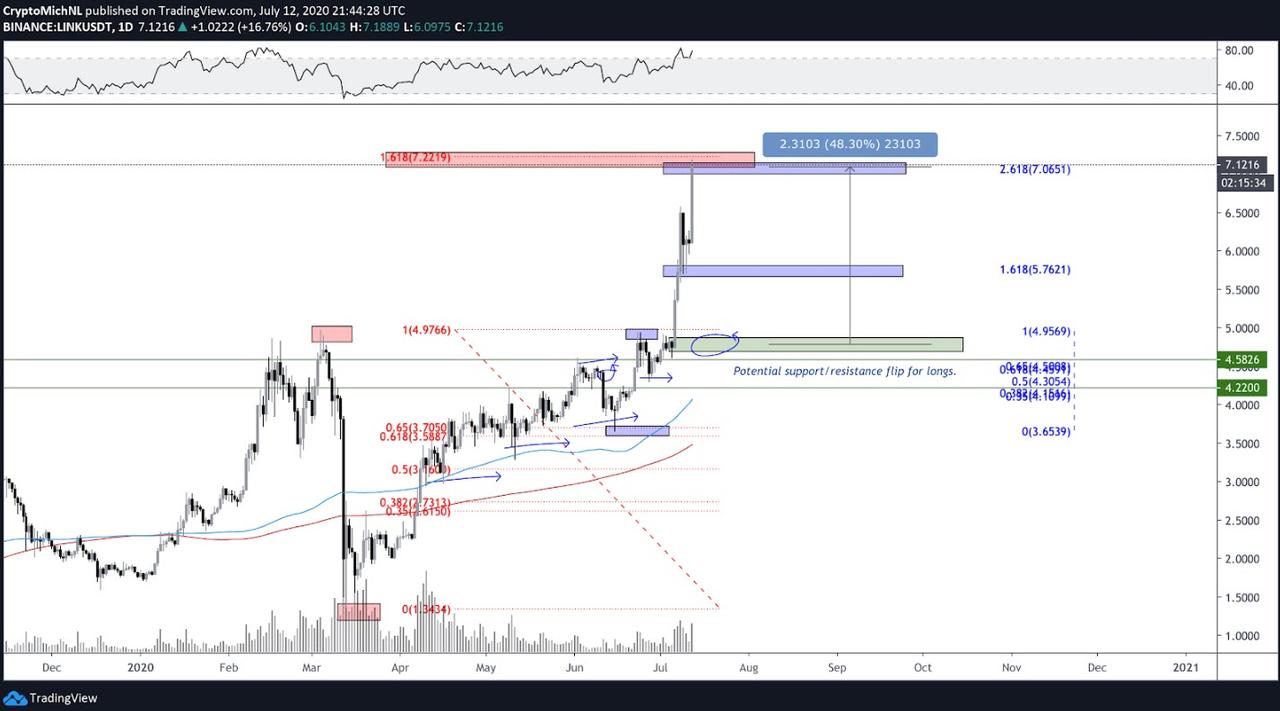 LINK-USDT reaches a new all-time high. Source: TradingView...
New