15 Bullish Beliefs (Or Not) For The Market
Tyler Durden
Tue, 07/21/2020 - 10:05
Authored by Lance Roberts via RealInvestmentAdvice.com,
n this edition of "Technically Speaking" we analyze the 15-bullish beliefs (or not) currently supporting the market. Is this time different? Or should investors be concerned?
Bullish Moves
Yesterday, the market broke out of its consolidation range that we have been discussing over the past several weeks. Such is undeniably bullish and sets the market up for a test of "all-time" highs.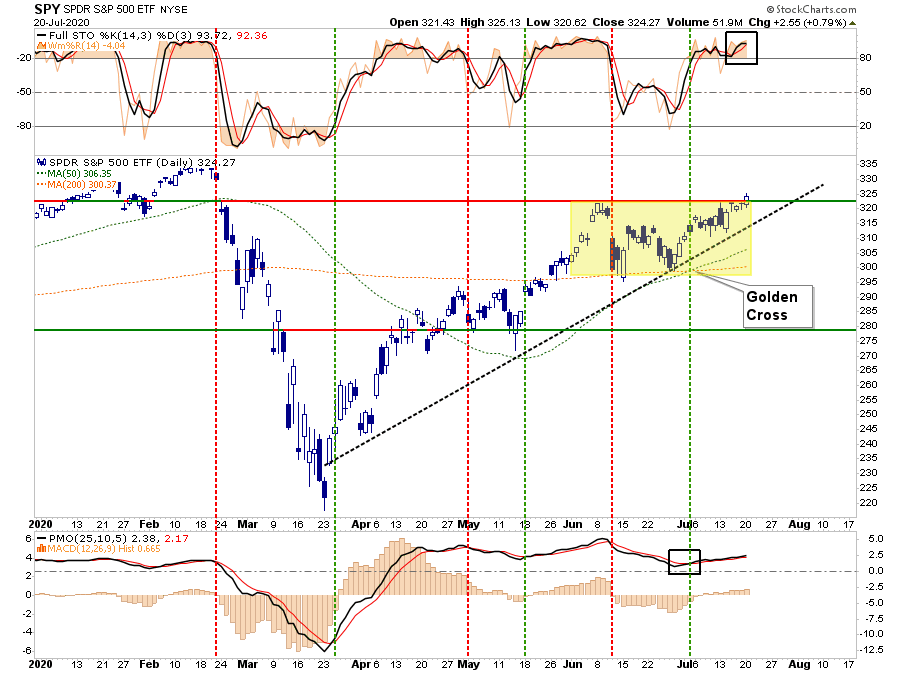 However, while we did get a bit of "exuberance" yesterday, there was still considerable weakness beneath the overall market. As noted this weekend, the month of July has continued to perform as expected and has provided the seasonal lift to stocks.
"In the short-term, the bulls remain in charge currently, and as such, we must be mindful of those trends. Also, the month of July tends to be one of the better performing months of the year."
Seasonal Weakness
However, as noted by SentimenTrader, the markets are about to enter the seasonally "weak," two months of the year.
"According to Morgan Stanley (via the WSJ), stocks are about to enter a seasonally rough stretch. Indeed we are, based on seasonal calendar returns for the S&P 500. Seasonality in stocks is a tertiary factor even at its best and carries very little weight. It's still a headwind, though."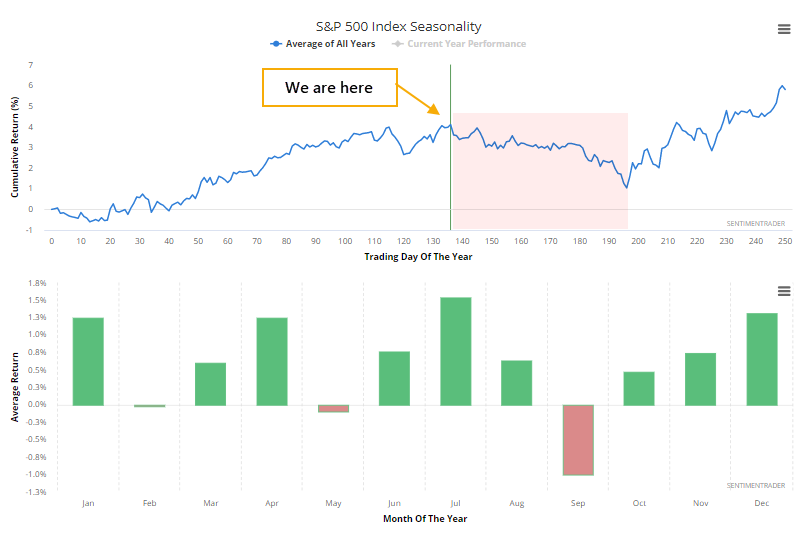 "It's even worse for indexes like the Nasdaq 100, whose component stocks have helped to drive this rally. The NDX's seasonal peak is right now."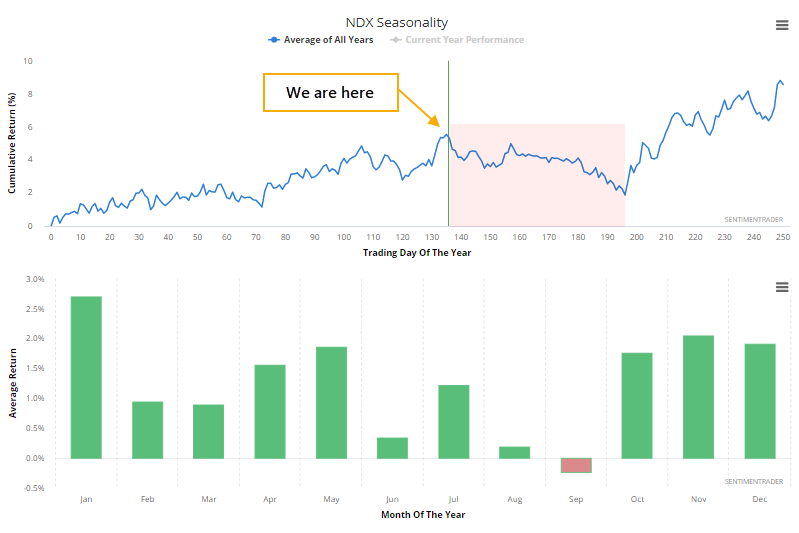 "If we use the Morgan Stanley methodology to look at the S&P 500's forward rolling 2-month returns since 1999, then we...