Bankruptcies And Unpaid Rents Cost Mall Landlords Hundreds Of Millions In Q2
Tyler Durden
Thu, 08/13/2020 - 10:15
By Ben Unglesbee of RetailDive,
Mall operators have put numbers to the stresses of COVID-19 on the second quarter, with the ensuing mass closures, negotiations over rent and accelerating retail bankruptcies.

Simon Property Group CEO David Simon said his company took a $215 million hit during the quarter from rent abatements and write-offs on bankrupt retailers, according to a Seeking Alpha transcript.

For Q2 Taubman Centers logged $32.6 million in uncollectible rent it attributed to tenant bankruptcies and nonpayment during mall closures. Another mall landlord, Washington Prime Group, said that it collected just 44% of owed rent during the quarter while more than 25% of Q2 rent it deemed uncollectible because of bankruptcies or pandemic-related lease modifications.
Among the numbers reported by REITs this week, for perhaps the most tumultuous quarter the industry has experienced in modern memory, here's a stunner: 10,500. That's how many total shopping days Simon lost across its portfolio during Q2.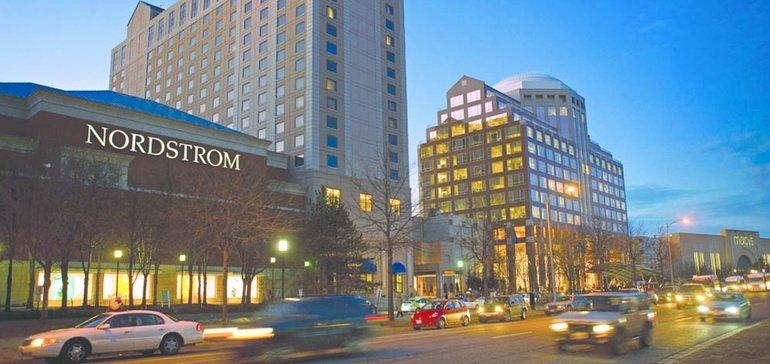 And yet the company managed to post positive income (to the tune of $254.2 million) in Q2, which is more than a lot of the retailers forced to shut down during the COVID-19 closures can say. Nor did every REIT eek out a profit. Taubman reported a net loss of $41.8 million, down from positive net income of $16.9 million last year. Washington Prime, Macerich and PREIT all also either swung to a loss or expanded their loss in Q2 compared to last year. 
None of this comes as a surprise given...