Downbeat Democrats Leave UMich Sentiment Stuck Near COVID Lows
Tyler Durden
Fri, 08/14/2020 - 10:11
After disappointingly dropping last month, the preliminary August University of Michigan sentiment data was expected to fade a little further (from 72.5 to 72.0), with both current conditions and future hope falling too. However, the actual print was mixed with the headline sentiment up very modestly to 72.8 (from 72.5), current conditions dropped a little (from 82.8 to 82.5) while 'hope' improved modestly from 65.9 to 66.5...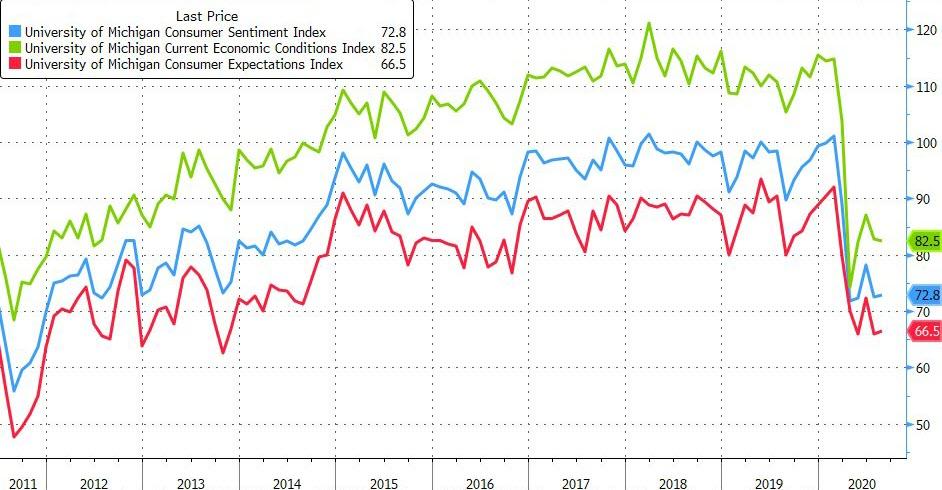 Source: Bloomberg
Two significant changes since April have been that consumers have become more pessimistic about the five-year economic outlook (-18 points) and more optimistic about buying conditions (+21). Lower interest rates by the Fed prompted more favorable buying, especially for homes, and the DC policy gridlock was responsible for the weaker outlook.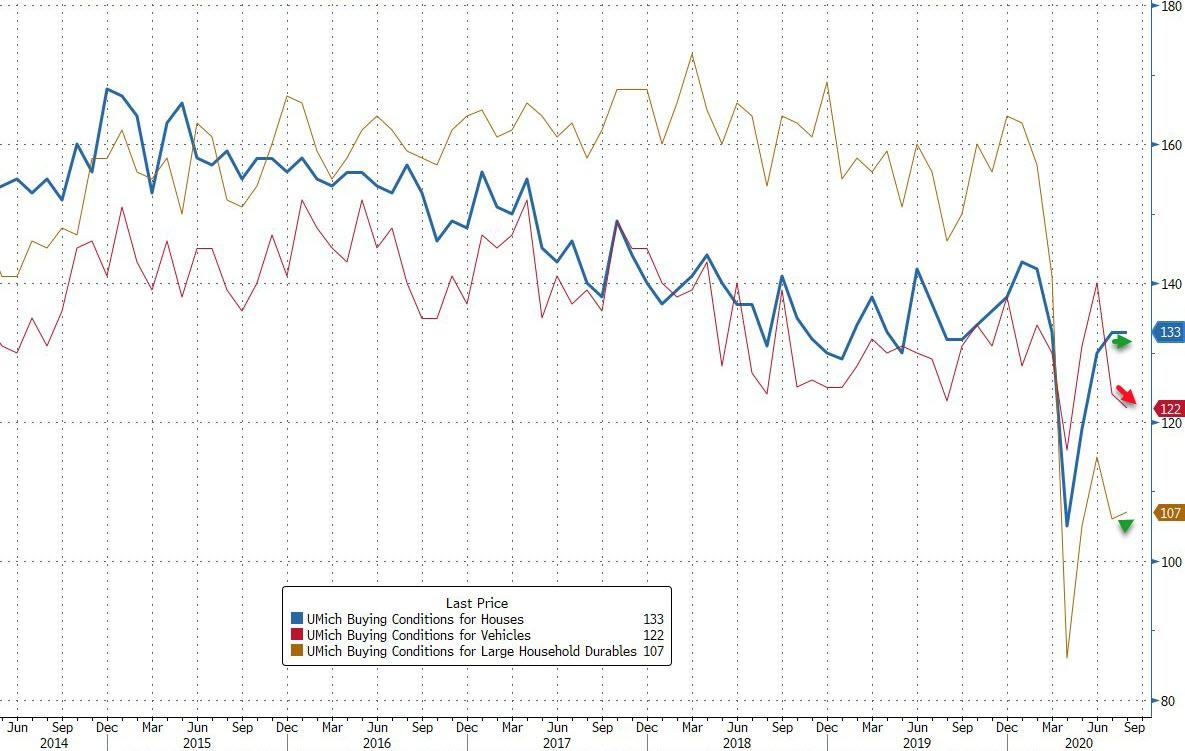 The overall confidence in economic policies fell to the lowest level since Trump first entered office...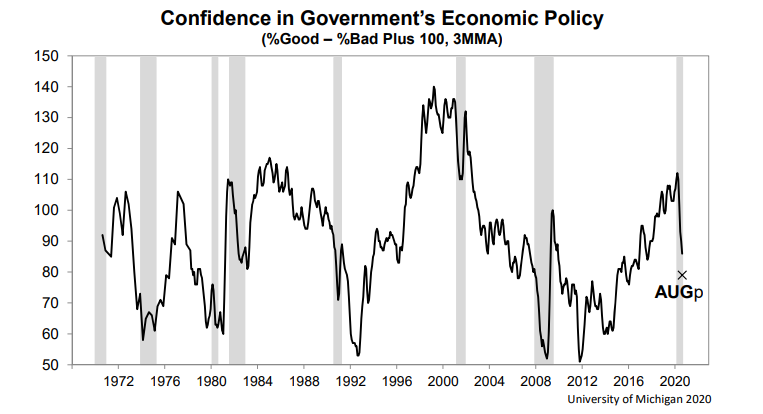 The policy gridlock has acted to increase uncertainty and heightened the need for precautionary funds to offset lapses in economic relief programs and to hedge against fears about the persistence and spread of the coronavirus as the school year gets underway. Bad economic times are anticipated to persist not only during the year ahead, but the majority of consumers expect no return to a period of uninterrupted growth over the next five years.
Democrats' confidence has fallen back near its record lows as Republicans and Independents improved slightly...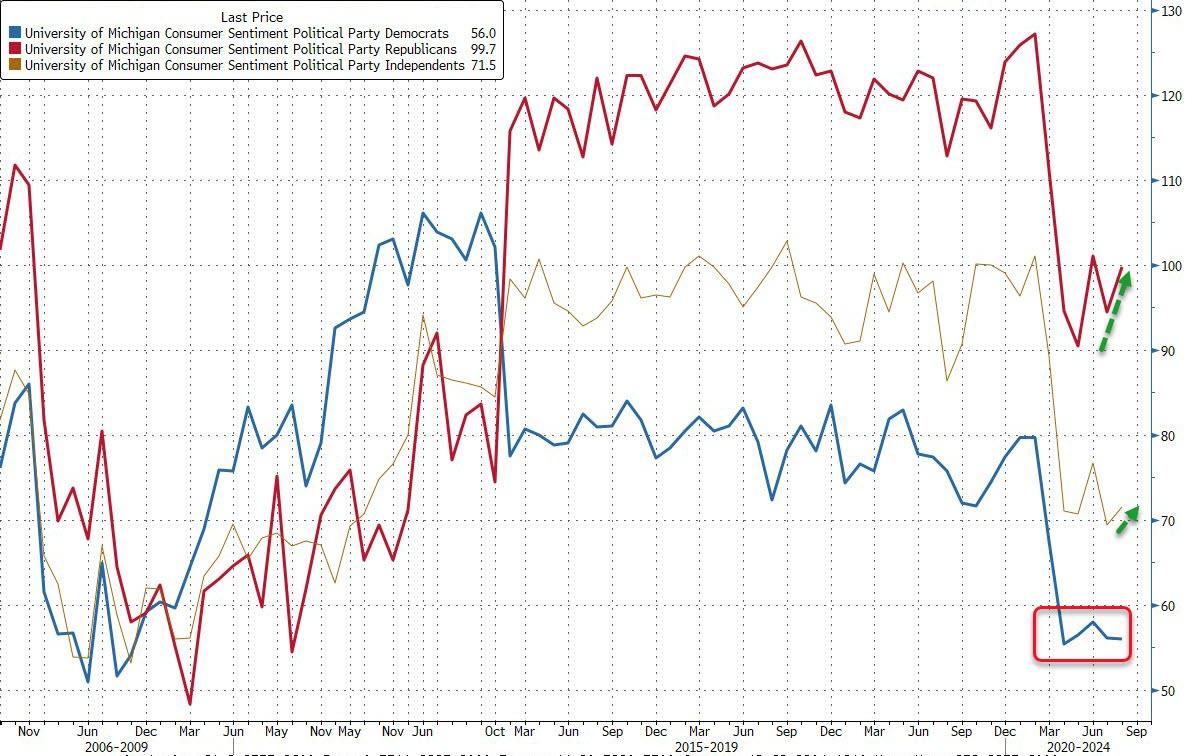 Finally, consumers anticipate declines in the national unemployment rate to significantly slow and expect a rising rate of inflation during the year ahead. While a positive growth rate in consumption is anticipated in the 2nd half of 2020,...