Trump To Make Supreme Court Nomination Friday Or Saturday
Trump To Make Supreme Court Nomination Friday Or Saturday
Tyler Durden
Mon, 09/21/2020 - 10:10
PJMedia.com's Matt Margolis reports that  during an exclusive interview on Fox & Friends Monday morning,  President Trump revealed that his list of potential Supreme Court nominees to fill the vacancy left by Ruth Bader Ginsburg has been narrowed down to five and that he'll announce his choice Friday or Saturday.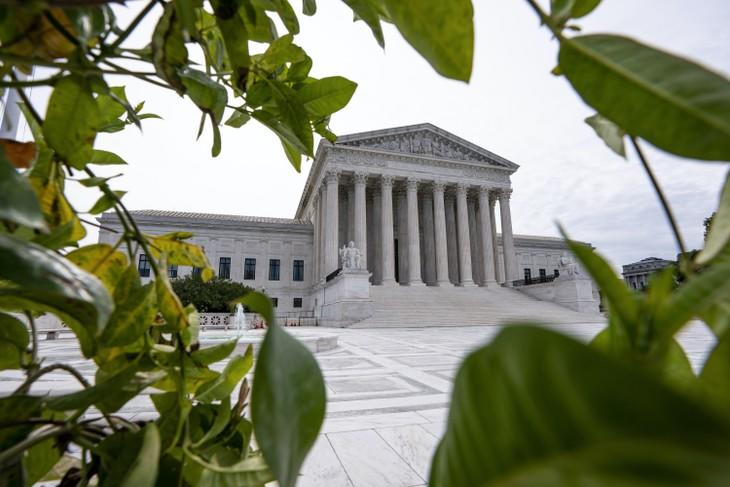 "The bottom line is we won the election, we have an obligation to do what's right and act as quickly as possible," Trump said.
"I think it will be on Friday or Saturday and we want to pay respect. It looks like we will have services on Thursday or Friday, as I understand it, and I think we should, with all due respect for Justice Ginsburg, wait for services to be over."
Trump says his SCOTUS pick will come Friday or Saturday.
pic.twitter.com/LYvoTxSrbX

— Matt Margolis 🇺🇸 (@mattmargolis) September 21, 2020
Ruth Bader Ginsburg died on Friday from metastatic pancreatic cancer. She was 87 years old.
As we previously detailed, the president's list has likely been narrowed to two leading candidates, according to people familiar with the matter: federal appellate judges Amy Coney Barrett of the Seventh Circuit, in Chicago, and Barbara Lagoa of the 11th Circuit, in Atlanta.
Judge Barrett, 48 years old, was confirmed to the U.S. Circuit Court of Appeals in October 2017 in a 55-43 vote. She is popular among social conservatives and was a finalist for the post in 2018 when Mr. Trump chose Justice Brett Kavanaugh.

Judge Lagoa, 52, previously served as the first Hispanic woman on Florida's...