'He's Got To Act': President Trump Calls On AG Barr To Investigate Biden Laptop Scandal
Tyler Durden
Tue, 10/20/2020 - 10:05
President Trump on Tuesday urged Attorney General William Barr to investigate the Hunter Biden laptop scandal and release his findings before Election Day.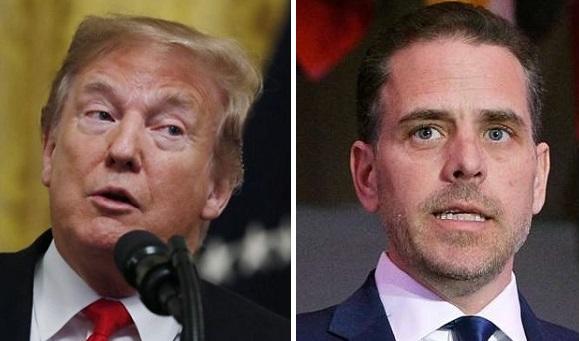 "This is major corruption and this has to be known about before the election," said Trump in an interview on "Fox & Friends." "We have got to get the attorney general to act. He's got to act and he's got to act fast, he's got to appoint somebody" the president added.
When asked how his campaign is going, he replied "It's just going very well," adding of Biden: "I think he's imploding, you look at all that corruption in his family, tremendous corruption."
Hunter Biden dropped three MacBook computers off at a Delaware computer repair shop in April of 2019, signed a work order for 'data recovery,' and then never picked them up after the owner says he tried to contact the former Vice President's son. Contained within Hunter Biden's emails is evidence that Joe Biden was involved in leveraging his office in pay-for-play favors, including with Ukrainian energy giant Burisma - which thanked Hunter for the 'opportunity' to meet his father in 2015, before Joe forced Ukraine to fire their top prosecutor investigating the company.
Several photographs of Hunter Biden in compromising situations were also discovered - including one with a crack pipe hanging out of his mouth. There are also rumors of child pornography, a rumor seemingly supported by the fact that an FBI subpoena for the drive(s) was filed by the agency's top child porn investigator....