Half Of Europe's Small Businesses Face Bankruptcy As Virus Cases Spike 
Half Of Europe's Small Businesses Face Bankruptcy As Virus Cases Spike 
Tyler Durden
Thu, 10/22/2020 - 10:15
European equities slumped to near one-month lows on Thursday, as soaring COVID-19 cases across the continent weighed on sentiment. In recent months, virus cases have spiked across Europe, with Spain becoming the first country on the continent to surpass the one million infection mark. At the same time, Italy has just set a record increase in daily cases.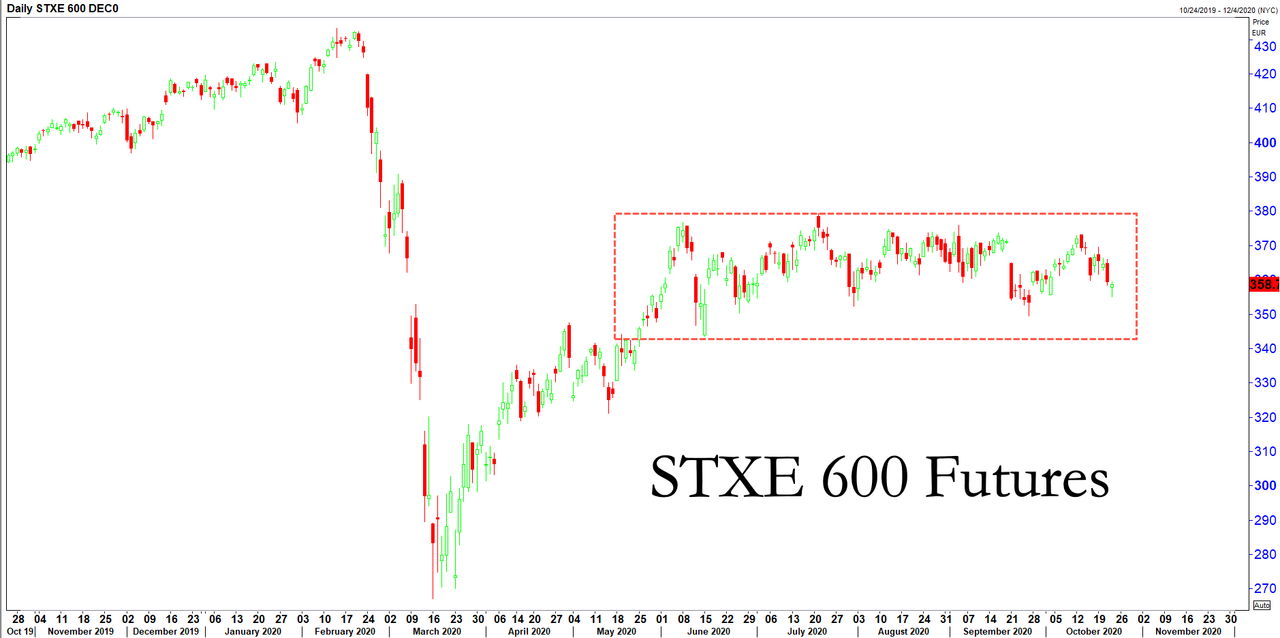 The surge in European coronavirus cases has shifted sentiment lower for businesses, with downside risks emerging for the continent's economy in the fourth quarter. 
Bloomberg, citing a new McKinsey & Co. survey conducted in August, describes a particularly gloomy outlook for Europe's small and medium-sized businesses, warns that at least half of them could enter into bankruptcy proceedings in the next year if revenues continue to stagnate. 
The survey, of more than 2,200 SMEs in Europe's five largest economies, was conducted in August before coronavirus cases on the continent started to spike. With some countries, Ireland, France, and Spain, reimposing stricter social distancing measures to mitigate the virus spread, this could easily result in more economic pressure that would ultimately squeeze SMEs.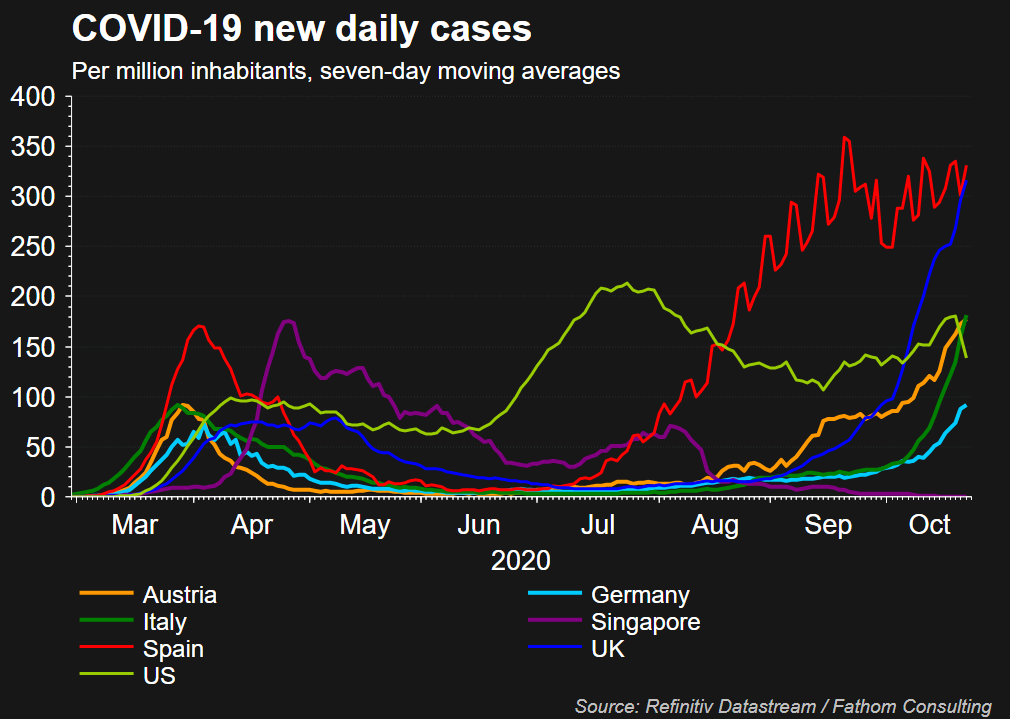 McKinsey found 20% of SMEs in Italy and France could file for bankruptcy within the next six months. Like the US, European SMEs account for two-thirds of the workforce and at least half of economic value-added. A further collapse of SMEs is a warning sign of an economic recovery that doesn't resemble a "V-shaped" recovery. 
"The pandemic has hit European firms hard, with 70% reporting lower revenues. That level was even higher in Italy and Spain, reflecting the severity of the virus and lockdown measures in those...