Trump's Fault? The "COVID Killer" Claim By His Opponents That Defies Reason
Trump's Fault? The "COVID Killer" Claim By His Opponents That Defies Reason
Tyler Durden
Fri, 10/23/2020 - 10:00
Ever since the Democratic Party nominated its ticket of Joe Biden and Kamala Harris for the 2020 U.S. Presidential Election, together, with their media operatives, have made it central to their campaign message to brazenly lay at the feet of incumbent President Donald Trump the 'over 200,000 COVID deaths' – a spurious claim, by any reasonable standard, that has gone virtually unchallenged by mainstream media and even many Republicans seeking to 'distance' themselves from the President.
It's as if the claim, which borders on insanity and is devoid of any logic or real evidence, has been generally accepted as the truth across wide swaths of the country. The Democrats' own platform says it in no uncertain terms:
"Make no mistake: President Trump's abject failure to respond forcefully and capably to the COVID-19 pandemic—his failure to lead—makes him responsible for the deaths of tens of thousands of Americans."
As early as May of this year, Jeff Bezo's Washington Post had already rendered its verdict in a 'death counter' report with a matter-of-fact headline that read, "Trump's covid-19 inaction killed Americans. Here's a counter that shows how many."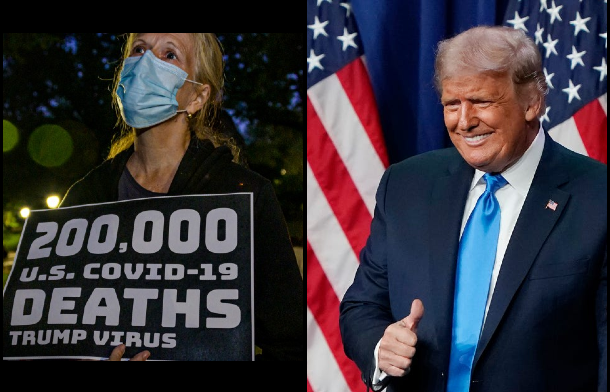 IMAGE: It's very much the 'Trump virus' versus the 'China virus' this election season.
If the notion of sending 'tens of thousands' of Americans to their death is supposed to conjure up images of some kind of sick death march, that is exactly what Trump's opponents are hoping to convey to voters in the 2020 election.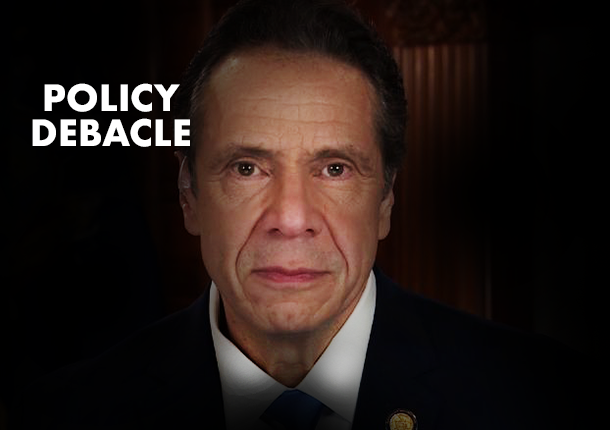 IMAGE: New York Governor Andrew Cuomo has presided over one of the worst public health disasters in American history.
Ironically,...