All Synagogues & Jewish Schools In Nice Closed On Fears Of Islamic Terror Attacks
Tyler Durden
Sat, 10/31/2020 - 09:55
The large Jewish community in Nice, France is on edge this weekend following the horrific beheading of an elderly woman and the fatal stabbing of two others at the city's Notre Dame church on Thursday.
The killer has been identified as 21-year old migrant Brahim Issaoui who recently arrived from Tunisia. The man had shouted "Allahu Akbar" just before police shot him. The man had been carrying a Koran. French President Emmanuel Macron said in the wake of the attack that "France is under attack from Islamist terrorists."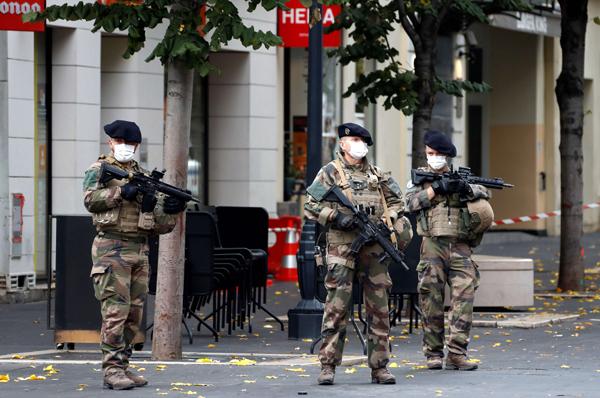 "We are being attacked [for] our values: Freedom and the refusal to give in to terrorism," he added of the second major Islamic terror attack this month. More than two weeks ago teacher Samuel Paty was beheaded in a northern Paris suburb after showing Charlie Hebdo cartoons to his students.
Multiple Middle East countries, including Lebanon and Pakistan witnessed large Muslim protests in front of the French embassies in the countries Friday. Macron is being called "anti-Islamic" as tensions mount in a very similar way to what triggered the Charlie Hebdo killings. The January 7, 2015 Charlie Hebdo massacre left 12 people dead after the newspaper published a series of cartoons perceived as mocking the founder of Islam Muhammad.
Recall too that the three day long Charlie Hebdo related violence in 2015 ended when a terrorist held 19 hostages at a Jewish supermarket during a standoff with police. Four Jewish shoppers had been murdered before the standoff was over, as CNN recounts:...