Germany & France Outraged Over Russian 'Reciprocal' Sanctions Of Top Officials In Navalny Fallout 
Germany & France Outraged Over Russian 'Reciprocal' Sanctions Of Top Officials In Navalny Fallout 
Tyler Durden
Sat, 11/14/2020 - 08:45
Not only has Russia been angry and frustrated over the Alexei Navalny fallout where for months Germany, European countries, and the US have accused the Kremlin of a conspiracy to assassinate the Putin critic via poisoning, but now Moscow is going gloves off in returning the favor of the pressure campaign Berlin has been waging.
Russian Foreign Minister Sergei Lavrov announced Thursday plans to sanction German and French officials as retaliation for EU punitive restrictions on Russian officials related to the alleged Navalny poisoning.
Before the Aug.20 incident Navalny was a somewhat obscure opposition activist (Russian officials have routinely dismissed him as a mere "blogger), but after being emergency airlifted to a Berlin hospital became a central figure amid Western efforts to push claims of nefarious Putin-sponsored and Russian intelligence hits on "major" opposition voices, akin to the saga of Skripal poisoning.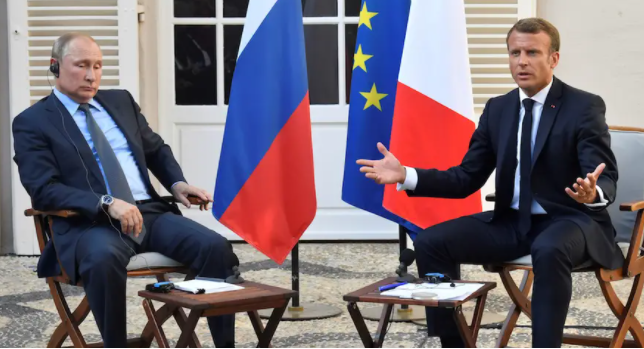 Russian officials have long been angry at not being able to conduct their own investigation or to access Navalny in Berlin. This week France and Germany rolled out with sanctions on a who's who of top Russian intelligence and defense officials.
Russia then announced its own "reciprocal" sanctions on German and French officials:
Speaking of Russia's reciprocal sanctions against France and Germany, the [Kremlin] spokesman stressed that "one couldn't have expected anything different."

"The reciprocity principle works here rather clearly, hardly anyone could have expected that Russia would leave this without a reaction," he explained.

In response to a question which officials from Germany and France banned...