US Tops Off Worst Week Yet With Record 180k New COVID-19 Cases: Live Updates
US Tops Off Worst Week Yet With Record 180k New COVID-19 Cases: Live Updates
Tyler Durden
Fri, 11/20/2020 - 09:05
The US reported more than 180k new cases on Thursday for the first time ever, marking a new record just ahead of a holiday week as the CDC urges the 50 million Americans planning to travel for the Thanksgiving holiday to just stay home.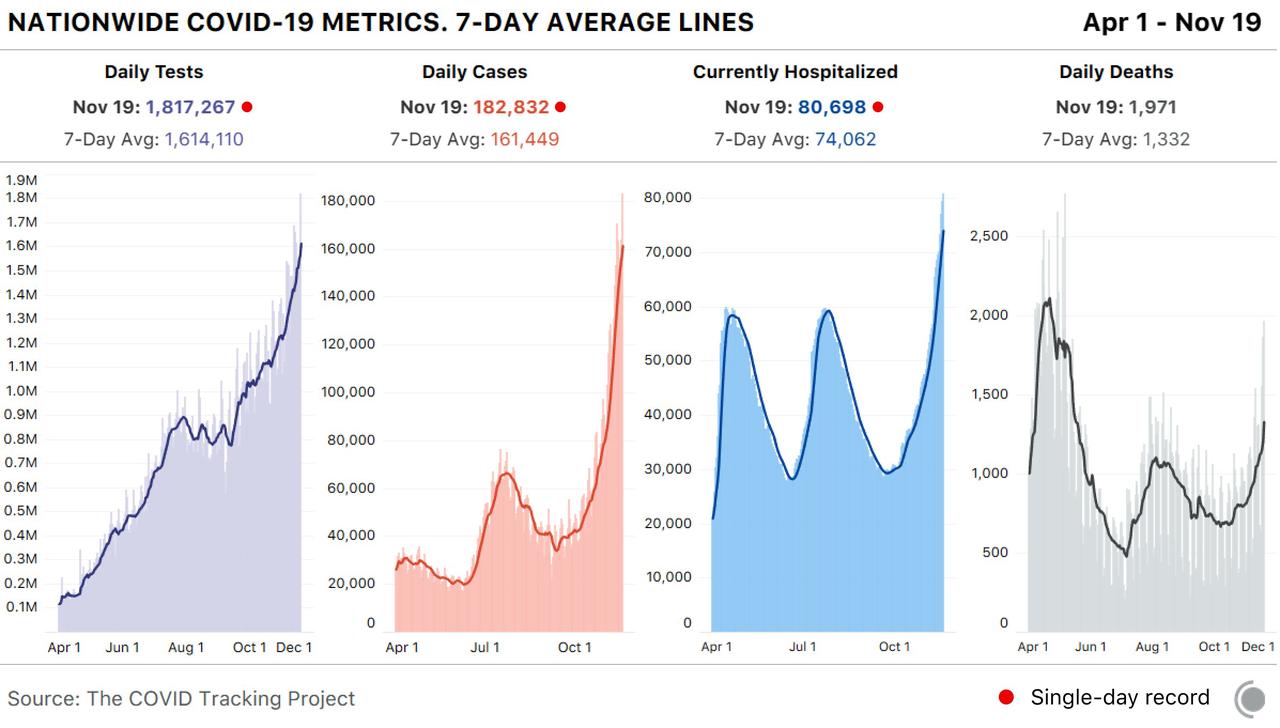 According to the COVID tracking project, the US recorded more than 1 million new COVID-19 cases over the past week, leaving the US on track to post the biggest weekly jump in new cases yet...just one week before Thanksgiving.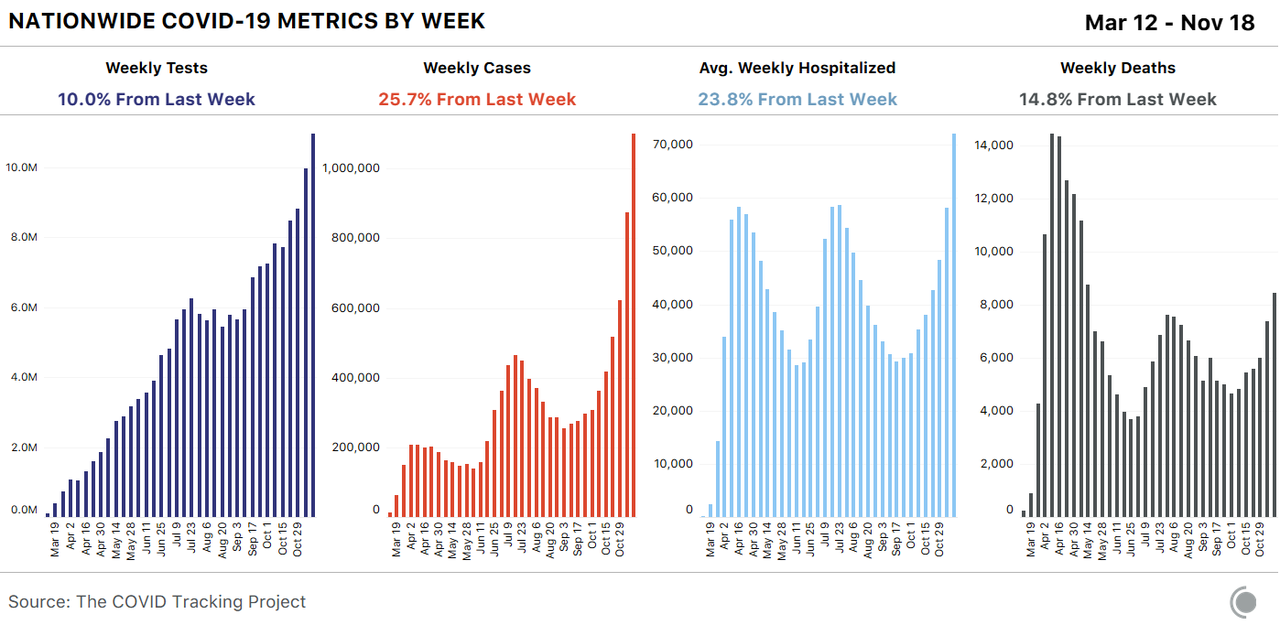 As COVID mortality surges, deaths per million people in the US are the highest in South Dakota and North Dakota. Of course, their overall numbers remain relatively small compared to other states.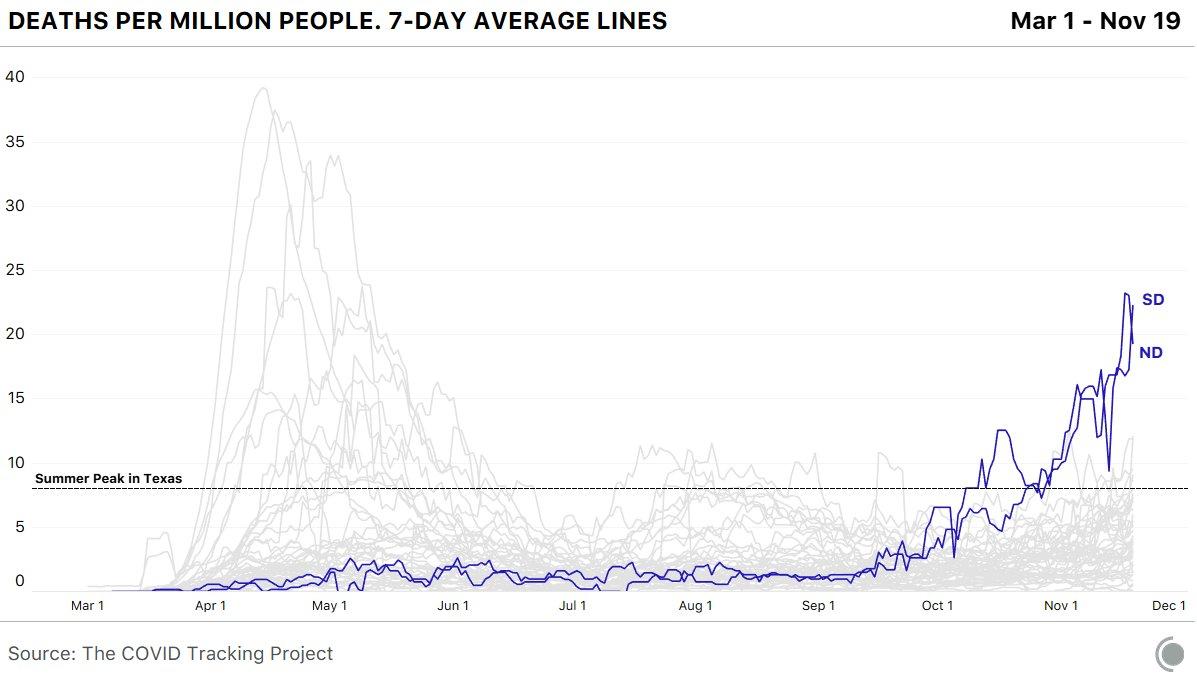 While all 50 states are seeing their outbreaks continue to grow, the midwest is reporting the most new cases daily.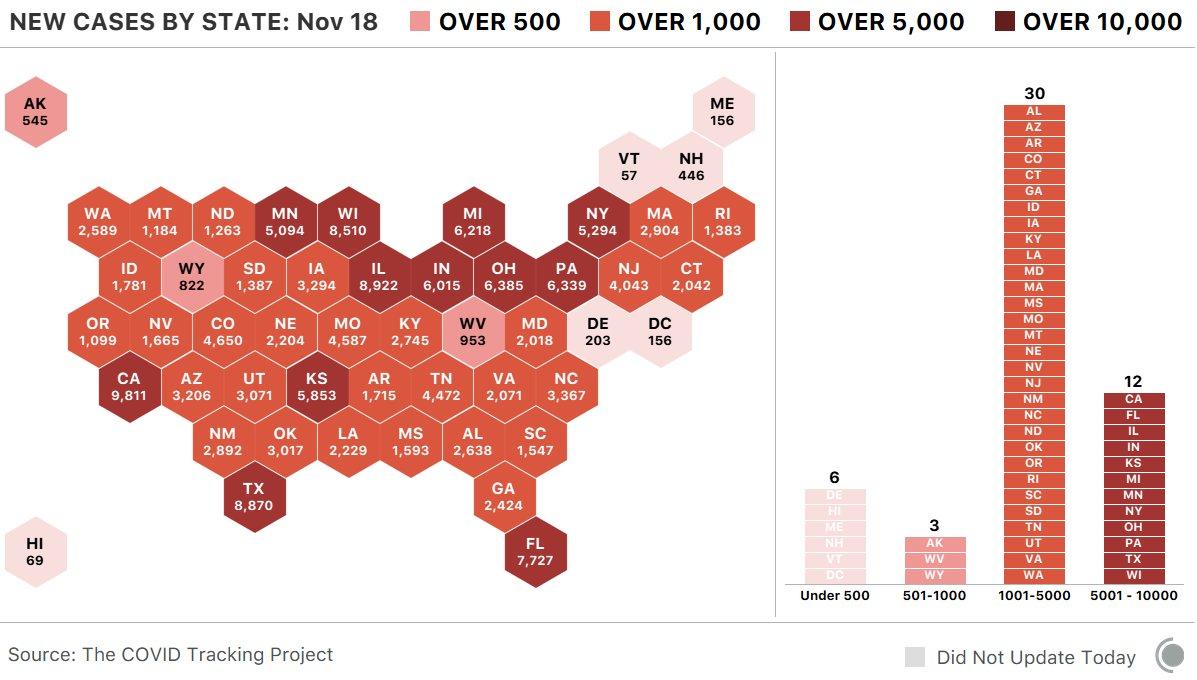 Over the past couple of weeks, hospitalizations in the US have nearly doubled, helping to push the mortality rate higher.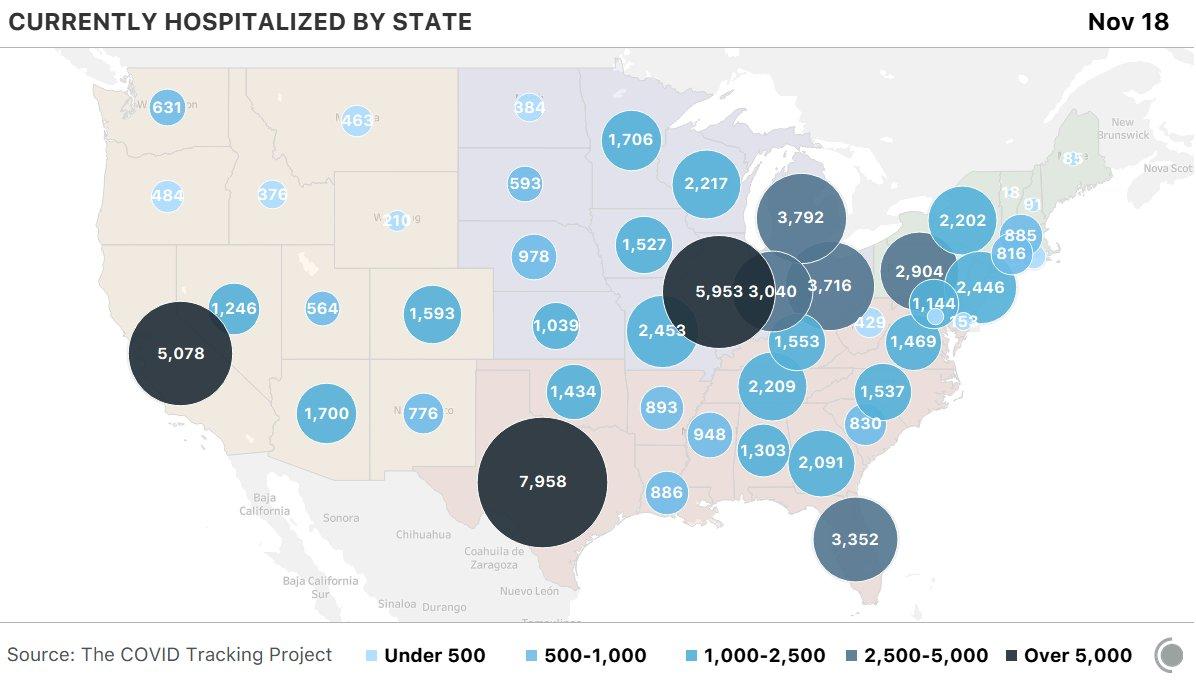 In terms of vaccine news, Pfizer is applying for an emergency use authorizations from the FDA as was widely expected, while one of China's top vaccine makers just claimed that a million Chinese have already been vaccinated.
Here's some more COVID-19 news from overnight and Friday morning:
England's Covid infection rate continued to rise, with one in 80 people having the disease in the week to November 14, according to Office for National Statistics figures published Friday. However, the pace has leveled off in recent weeks. There were an estimated 38,900 new cases per day in the latest week, down from almost 48,000 in the previous seven days (Source:...