A Message To Anyone Who Feels Like 'Winston' In Orwell's 1984
Authored by Simon Black via SovereignMan.com,
"The ideal set up by the Party was something huge, terrible, and glittering... all thinking the same thoughts and shouting the same slogans, perpetually working, fighting, triumphing, persecuting - three hundred million people all with the same face."
That was a quote from George Orwell's seminal work 1984 - a masterpiece that describes life in a totalitarian state that demands blind obedience.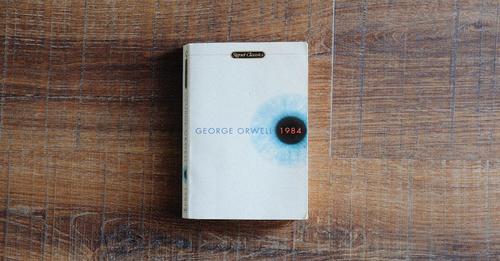 The 'Party' controlled everything - the economy, daily life, and even the truth. In Orwell's 1984, "the heresy of heresies was common sense."
"Every record has been destroyed or falsified, every book rewritten, every picture has been repainted, every statue and street building has been renamed, every date has been altered."

"And the process is continuing day by day and minute by minute. History has stopped. Nothing exists except an endless present in which the Party is always right."
If you were ever caught committing a thoughtcrime— dissenting from the Party for even an instant– then "your name was removed from the registers, every record of everything you had ever done was wiped out, your one-time existence was denied and then forgotten."
Now, our world obviously hasn't become quite as extreme as Orwell's dystopian vision. But Big Tech, Big Media, and Big Government certainly seem to be giving it their best effort.
70,000 thought criminals have already been purged from Twitter. Facebook and Reddit are feverishly removing user content. Apple, Google, and Amazon have banned entire apps and platforms.
Undoubtedly there is plenty of wacky content all over the Internet– misinformation, ignorance, rage, hate, violence,...