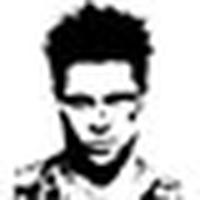 Back To The Yellen Future
By Michael Every of Rabobank
Ill Communication / Back to the Yellen Future
Yesterday was the Martin Luther King, Jr. Day holiday in the US, making for quiet markets. Let's reflect on some of the wise words of that great man: "People fail to get along because they fear each other; they fear each other because they don't know each other; they don't know each other because they have not communicated with each other."
Today is President Trump's last full day in office, which may or may not make for quiet politics. A slew of presidential pardons are expected: will it include WikiLeaks Julian Assange, or Edward Snowden? Five Nobel Prize winners signed a letter pleading for that to happen for Assange at the end of December, but the suggestions are this may not happen today. Apparently Trump won't be pardoning himself or his family, however.
Staying on communication, the talk is all about the talk Yellen is going to give about the future. No, not after-dinner to bankers for USD250,000, but rather her testimony as Treasury Secretary-designate in front of the Senate, which has of course already been partly leaked to the press. "Economists don't always agree, but I think there is a consensus now: Without further action, we risk a longer, more painful recession now – and long-term scarring of the economy later," Yellen will say.
We can agree economists don't agree because they do not communicate with each other. The neoclassical school that runs central banks doesn't even acknowledge heterodox schools such as the Austrian or the Post-Keynesian (i.e., MMT). But Back to the Yellen Future:
"Over the next few months, we are going to need more...