Fisker Partners With Foxconn To Build Electric Cars 
Electric-car maker Fisker entered into a memorandum of understanding with Foxconn Technology Group, the world's biggest electronics manufacturer, to build electric vehicles as soon as the fourth quarter of 2023. It seems Fisker is getting another shot at making electric vehicles after declaring bankruptcy in 2013.
I'm super excited about our collaboration with Foxconn! This vehicle is so revolutionary that we HAVE to keep is secret until the launch in end of 2023! It might be too futuristic for some! We will see! #Fisker #love #EVs #ESG #ClimateAction pic.twitter.com/gCA6spf1hm

— Henrik Fisker (@henrikfisker) February 24, 2021
Fisker's shares jumped nearly 18% in trading in the premarket.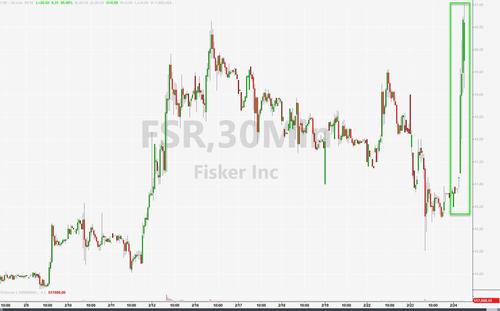 Taiwan's Foxconn is expected to build more than 250,000 vehicles per year. The electric cars are expected to be distributed to North America, Europe, China, and India markets. 
"Projected start of production is Q4 2023; this will be the second vehicle introduced by the Fisker brand, following the launch of the Ocean SUV in Q4 2022," the company press release said.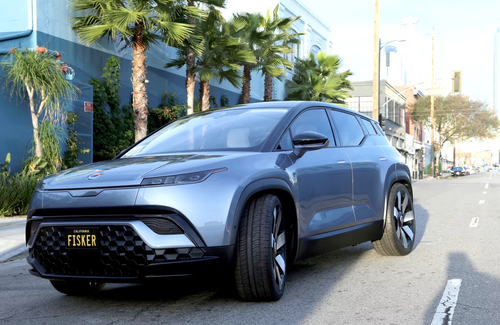 "We created our company to disrupt every convention in the auto industry," Fisker Chairman and Chief Executive Officer, Henrik Fisker said in a statement. 
"The creation of Project PEAR with Foxconn brings together two likeminded and complementary companies, each focused on creating new value in a traditional industry. We will create a vehicle that crosses social borders, while offering a combination of advanced technology, desirable design, innovation and value for money, whilst delivering on our commitment to create the world's most sustainable vehicles," Fisker continued. 
"The Fisker and Foxconn partnership brings together two global...