Virtu CEO: Fidelity Gets Better Execution Than Robinhood Because They Don't Take Rebates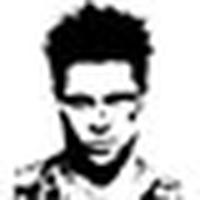 Virtu CEO: Fidelity Gets Better Execution Than Robinhood Because They Don't Take Rebates
Another ugly layer of the 'payment for order flow' onion has been pulled back. The question is: was anybody paying attention? We were.
Perhaps trying to do a bit of proactive PR (and perhaps not anticipating the relatively serious questions he was met with), when Virtu Financial CEO Doug Cifu offered to explain to CNBC's Andrew Ross Sorkin "how markets work" two days ago on Twitter...
Hey @andrewrsorkin I run Virtu. We get zero client data just a lot of orders we try hard to price improve. We also don't front run anyone. Sorry to ruin your narrative. Let me know when you want to learn how markets work. 212-418-0111. Here all day

— Doug Cifu (@Dougielarge) March 9, 2021
...ARS took him up on the offer. 
Cifu took to CNBC early Wednesday morning to try and make his case for his firm and untangle the web of narratives about market making, high frequency trading and payment for order flow that have been tossed around since the GameStop chaos gripped markets last month.
In doing so, Cifu inadvertently admitted, on air, that customers who use brokerages who get paid for order flow don't get the same quality execution as those who don't get paid. 
First, the discussion was about whether or not customers were getting best execution and whether firms like Virtu were frontrunning trade. Cifu clearly had a PR strategy for this question, answering by saying: "We are providing a price that is at or better than the national best bidder--better than you can get on an exchange."
"Every single broker including Robinhood is making those routing decisions with that in mind and...