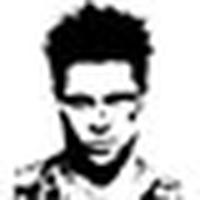 Archegos? Argh, Chaos More Like
By Michael Every of Rabobank
I noted yesterday that the expected market turbulence caused by the Archegos sell-off was not representative of the underlying structural issues that will guide markets going forwards. I stick by that claim, but even so what a messy day it was. Some individual stocks got hit hard, and US bond yields were up, presumably due to the need to sell anything to get liquidity, while the USD see-sawed. Archegos? 'Argh, chaos' more like.
This overshadowed the good news that the Suez Canal is now open again. However, there is a link between the two: both stories reveal how stupid the key infrastructure of the global economy and financial system still is. 'Too big to sail and too big to fail', as some dub the two halves of this dyad: and Joe Public can again see our system encourages entities to get so large and complex that when a simple incident happens, everything gets stuck. Something surely needs to change, unless we are going to assume there can't be any more 'Argh, chaos' "because markets", or any more stuck giant ships in the Suez Canal "because boats".
So, change? Fed Governor Waller spoke to the Peterson Institute for International Economics yesterday, where he rejected any suggestions the Fed was close to embracing the MMT: he wanted to "definitively put that narrative to rest. It is simply wrong". Borrowing costs are not being kept low to help finance the government, apparently. (It's all inflation; and unemployment; and social justice; and the climate?) Clearly there won't be any need for an Operation Twist and Shout or for Yield Curve Control then…but can we get that...