Chronic Shortages Of Children's Cancer Drugs Force US Hospitals To Work Together
The COVID pandemic has placed heavier strains on the American health-care system unlike any public health crisis seen since the Spanish flu 100 years ago. Hospital budgets have been strained after being forced to halt, or dramatically reduce, the number of elective surgeries, the biggest moneymakers for hospital budgets. While medical bills threaten to bankrupt thousands of individual Americans - some have suggested COVID-related medical bills could create a financial crisis as hospitals, paradoxically, face the threat of bankruptcy at a time when they are most badly needed.
It might seem hard to believe that hospitals could still be in such bad shape - financially speaking - after all the stimulus giveaways, including the $1.9 trillion stimulus package that will miraculously cut poverty in the US for 40% (for one year, until the flood of stimmies and benefits runs out, and the CDC is forced to lift its eviction moratorium). And as financial stresses lead to very real cutbacks in resources for patients, it looks like childhood cancer patients are being adversely effected in a way that could threaten the lives of many, as shortages of rare children's cancer drugs create new obstacles to treatment.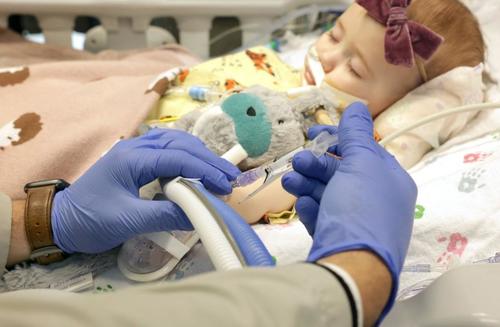 This is why, as Bloomberg reported Sunday, a group of hospital systems from around the country have turned to a Richmond-based company called Phlow Inc. that was initially financed by the Trump Administration. But now that the need for COVID treatments is subsiding, Eric Edwards, the company's co-founder and chief executive officer, tells Bloomberg that the facility is about to pivot to making rare children's cancer drugs, many of which are simply reformulations of more common adult cancer drugs,...