Comedian John Cleese 'Apologises' For Making "Fun Of White English People"
Authored by Steve Watson via Summit News,
Monty Python star John Cleese has caused a stir once again by tweeting out an 'apology' for using 'white English people' as the butt of the joke in past sketches, a reaction to The Simpsons actor Hank Azaria apologising for voicing an Indian character.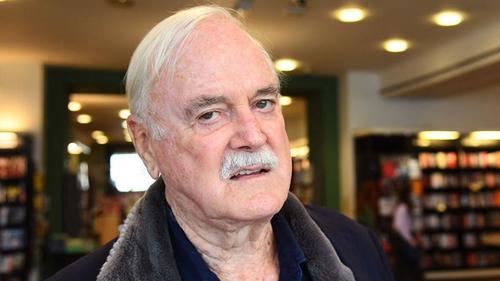 Cleese has previously railed against cancel culture, hitting out at permanently offended woke people, insisting that they have no sense of humour and are contributing to the death of comedy.
Not wishing to be left behind by Hank Azaria, I would like to apologise on behalf on Monty Python for all the many sketches we did making fun of white English people
We're sorry for any distress we may have caused

— John Cleese (@JohnCleese) April 13, 2021
While many lauded Cleese for his response, the woke mob immediately jumped on and accused him of white privilege:
2/3 If there was a person of color on screen, since I was a white person, I didn't pay any attention. It was just another character - dumb black guy? So what? There's a bunch of dumb white guys. But the problem is there was only ONE black guy.

— Jason Duplissea (@duplissea) April 13, 2021
Others started to search for things about Monty Python and Cleese's other show Fawlty Towers to be offended at, which Cleese appeared to find hilarious.
I expect you'll recover eventually https://t.co/jCpK1p1Amx

— John Cleese (@JohnCleese) April 14, 2021
They made Manuel Portuguese
Problem solved https://t.co/fehD7HWADL

— John Cleese (@JohnCleese) April 14, 2021
...