Harvard Admits 1,968 To Class Of 2025 Amidst 43% Surge In Applications
Well, it looks like the Covid-fear could be coming to an end. As schools begin re-opening and life starts returning back to normal, applications for Harvard have skyrocketed 43% from last year, as the college looks set to admit 1,968 total applicants to its class of 2025. 
"The total number of applications for the Class of 2025 was 57,435, a marked increase from 40,248 for the Class of 2024," the Harvard Gazette reported this week.
The class represents all 50 states, the District of Columbia, Puerto Rico, the U.S. Virgin Islands, and 94 countries, the report said. It is 12.2% international students and 8.8% U.S. dual citizens. 55% of students are expected to receive need-based grants, which will allow families to pay $12,000 annually. 20% of families, who fall under $65,000 per year, will not be required to pay anything. Those students will "also receive $2,000 start-up grants to help with move-in costs and other expenses incurred in the transition to College."
William R. Fitzsimmons, dean of admissions and financial aid, commented: "These applicants have faced and overcome unprecedented challenges over the past year. Their applications and personal stories revealed a window into their resilience, their intellectual curiosity, and their many positive contributions to family, school, and community. They are truly inspiring."
401 admitted students, marking about 20.4% of those accepted, will receive Pell grants. This number is up from 380 (and 19%) last year. Families with incomes from $65,000 to $150,000 and typical assets pay no more than 10 percent of their annual incomes, the Gazette noted.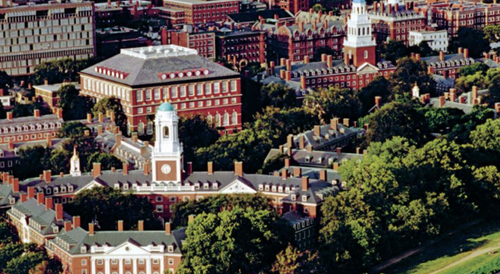 Claudine Gay, Edgerley Family Dean of the Faculty of Arts and Sciences, commented: "We chose to admit a full class, despite the many...