Supreme Court To Consider Second Amendment Concealed Carry Case
The US Supreme Court, which hasn't issued a major gun-rights decision in over a decade, has agreed to review a New York case to decide whether the government must allow most residents to carry a handgun in public.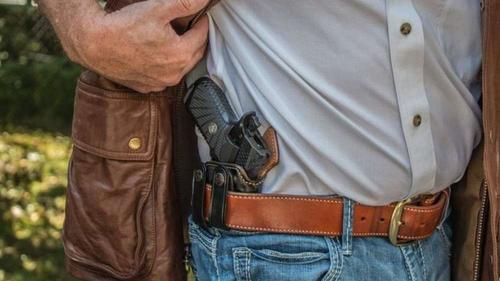 The appeal is from a New York gun-rights group and two individuals who say the state is violating their 2nd Amendment rights by only issuing concealed-carry licenses to those who can show a special need for protection, according to Bloomberg. The state has restricted carry rights since the 19th century.
This case is likely to pave the way to the Supreme Court declaring a constitutional right to concealed public carry, overriding many state and local restrictions on the ability to bear concealed arms in public. https://t.co/SDD4adTFhx

— Mark Joseph Stern (@mjs_DC) April 26, 2021
The case, which the court will consider during the nine-month term beginning in October, will put the Justices in the middle of a heated debate between gun control advocates and gun rights groups who are hoping that the three justices appointed by former President Donald Trump (who have consistently ruled against conservative interests) will stand behind the Second Amendment.
Concealed carry advocates believe that public gun possession is an issue of self-defense against criminals, as well as an issue of individual freedom. Opponents say that more guns equal more crime.
New York is one of eight states -- along with California, Massachusetts, New Jersey, Maryland, Rhode Island, Delaware and Hawaii -- that the National Rifle Association says prevent most people from getting a carry license. Illinois and the District of Columbia also had sharp restrictions before their laws were invalidated in...