China, Yields, And The Coming Deflationary Impulse
Authored by Lance Roberts via RealInvestmentAdvice.com,
Market Review & Update
Finally, after a week of false starts, the "buy signals" kicked in, and the markets mustered a rally. As we stated last week:
"With markets deeply oversold on a short-term basis and with signals at levels that generally precede short-term rallies, the rally on Thursday and Friday was not unexpected. Notably, the S&P 500 held support at the 50-dma and rallied back into the previous trading range. 

On Wednesday, the Nasdaq triggered its short-term "buy signal," which will likely provide some relative outperformance over the S&P 500. It will be important for the Nasdaq to hold above the 50-dma into next week"
The good news is that we did indeed get the rally we were expecting. The not-so-good news is that the rally already consumed a majority of the "buy signal." Such does not mean the market is about to correct; it does suggest that upside remains limited near term.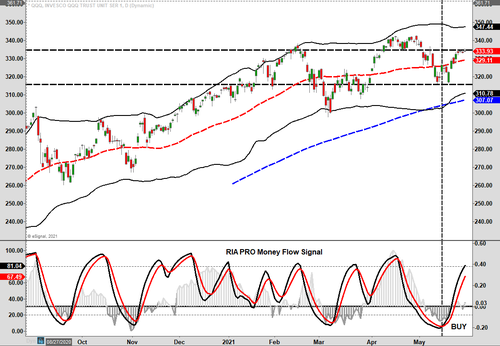 However, the S&P 500 buy signal has a bit more room to run. Such suggests we may see some relative performance pickup between the S&P 500 and the Nasdaq over the next week or so.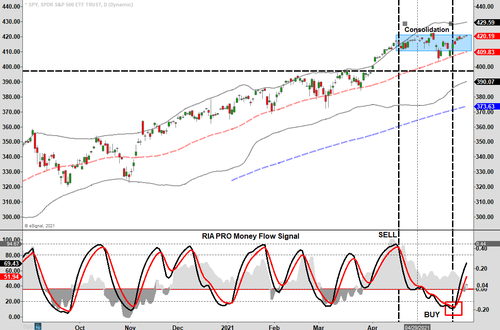 Our more significant concern remains the weekly "sell signal." Historically, these weekly signals typically denote periods of more significant volatility swings or corrections. The biggest correction risk comes when the daily and weekly signals align.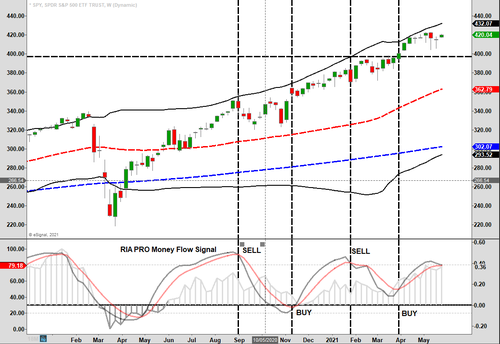 Importantly, these weekly sell signals do not always resolve into a correction. However, by the time you realize a correction has started, it is often too late to do much about it. Therefore, we tend to take these weekly signals at face value and adjust our...