Congress Urges NBA Stars To Cut Ties With Chinese Brands That Use Xinjiang Cotton
By now, the uproar over the NBA kowtowing to Beijing over a tweet from Daryl Morey showing support for "freedom fighters" in Hong Kong was a shameful episode that has now been largely forgotten by the general public. And with tensions flaring again over the White House's efforts to punish Beijing for the genocide in Xinjiang, a congressional commission on Tuesday is calling on American basketball stars to end their endorsements of Chinese sportswear firms that use cotton grown in the region.
Now that Hong Kong has essentially fallen to Beijing, Xinjiang has replaced Hong Kong as the China human rights issue du jour. And following reports that certain Chinese apparel firms (ANTA, Li-Ning and Peak sportswear, to name a few) had publicly proclaimed their intention to continue using cotton from Xinjiang, the chairs of the bipartisan Congressional-Executive Commission on China sent a letter to a dozen or so NBA players who have deals with these labels urging them to cut ties.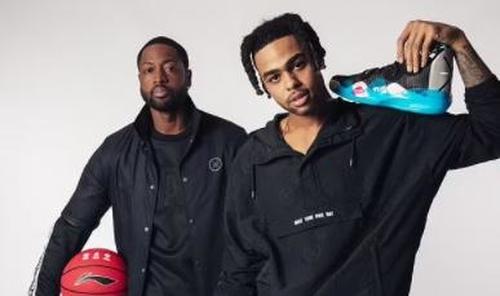 These companies mostly manufacture sneakers and other athletic apparel. According to the Daily Mail, retired NBA All-Star Dwyane Wade has a lifetime deal with Li-Ning, while injured Golden State Warriors guard Klay Thompson has a contract with ANTA. Peak, which previously had a deal with the New Jersey Nets before the team moved to Brooklyn in 2012, has several current NBA players, including backup Philadelphia 76ers center Dwight Howard.
These deals create "reputational risks" for the players, who are now financially beholden to Beijing. After all, America doesn't need another episode where its most popular sports star is parroting Chinese propaganda.
"Players have continued to sign new deals...