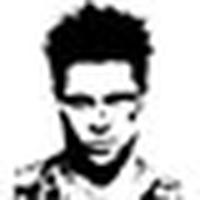 Fire & Explosion Hit Iran Steel Factory In Third Major Incident In 5 Days
A large fire broke out Saturday night at a steel factory in the southeast city of Zarand in Iran. It's the latest in a mysterious string of blasts and 'accidental' blazes at sensitive sites to beset the Islamic Republic, raising questions of possible Israel sabotage akin to what happened a year ago in the summer of 2020. 
"The governor of Zarand told the Iranian Fars News Agency that no injuries were caused in the incident and that the incident was under control," The Jerusalem Post reports. "The incident was reportedly caused by the sudden overflow of molten material in the blast furnace, with the governor stressing that no explosion occurred." But some early videos show otherwise. 
🎥 حادثه در کارخانه #فولاد_زرند کرمان
فرماندار شهرستان زرند:
حادثه کارخانه، سرریز شدن مواد مذاب بوده است
این حادثه در حال حاضر مهار شده است
از مردم زرند درخواست داریم به محل کارخانه مراجعه نکنند
تاکنون هیچ تلفات جانی از این حادثه گزارش نشده است pic.twitter.com/C29vHn2Tfa

— خبرگزاری تسنیم 🇮🇷 (@Tasnimnews_Fa) June 6, 2021
Social media videos showed a sizable blaze which appear to have triggered a significant explosion, however, resulting in debris and what looks like molten steel flying into the air. 
Even if Iran suspects that Israel is behind some of these latest incidents over the past month, Tehran officials are likely reluctant to go public with accusations given negotiators are reportedly on the cusp of a nuclear deal in Vienna, and as the country is gearing up to vote for a new president this month. 
Israel has vowed to thwart a deal by any means possible, with embattled...