Fidelity Veteran Wins 'Outstanding Portfolio Manager' Award Despite Dumping GameStop Stake
As it turns out, Michael Burry isn't the only institutional portfolio manager who believed GameStop was undervalued when its shares were still languishing in single-digit territory. In a story published this week, Bloomberg revealed that Joel Tillinghast, the longtime manager of Fidelity's Low-Priced Stock Fund, bought GME last year. But, like Burry, Tillinghast and Fidelity dumped their GameStop shares long before they topped $100/share.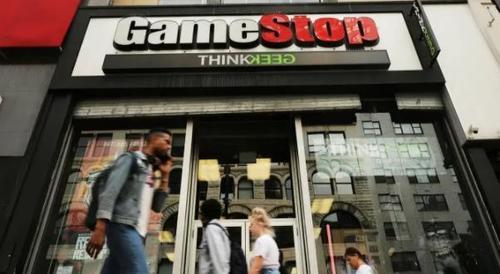 Despite missing out on what would have been a career-defining slam dunk, Fidelity still awarded Tillinghast with its outstanding portfolio manager award this week. A Morningstar analyst defended Tillinghast by saying he "doesn't chase fads". Still, considering that the stock peaked at just shy of $500 a share, we wouldn't be surprised to learn that Tillinghast has some regrets about dumping his entire stake.
The $33.5 billion Fidelity fund had about 2 million shares of GameStop at the end of October, regulatory filings show. That's when the Grapevine, Texas-based company's stock traded at just above $10. By the end of January, at which point the fund had exited its position, GameStop had reached as high as $483. It hasn't climbed back to that level since then, closing at $220.40 on Tuesday.

Tillinghast didn't say at what price he sold. However, another fund that he manages, the $14 billion Fidelity Series Intrinsic Opportunities Fund, held 6.8 million GameStop shares as of Oct. 30 that were valued at $71.2 million, filings show. It sold the entire stake by the end of January for a total of $333.8 million, or about $49.08 a share.
But more than anything, Tillinghast's decision to sell underscores how the principles like those outlined in the "Intelligent Investor" no longer...