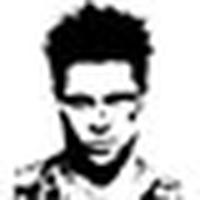 "Enough For Tapering To Start": Wall Street Reacts To A Blockbuster Jobs Report
With the jobs report coming in at just shy of 1 million jobs on the establishment survey (and just over 1 million on the Household survey), with strong job creation, a big drop in unemployment rate, higher employment-to-population, rising wages and hours worked, and favorable revisions, consensus - at least judging by the market reaction - is that we have entered the "substantial progress" phase, greenlighting a tapering signal by the Fed at the end of the month during the Jackson Hole symposium.
And yet there is one potential hurdle: the Delta surge and ensuing restrictions and/or lockdowns: as TD Ameritrade's JJ Kinahan says, "because of the delta variant, until we know a little bit more about that, I think it throws a different wrench in there, where we're like, OK, now we're in wait-and-see mode there. Great to see that the jobs are progressing and the economy is progressing -- hopefully by the next jobs report we'll know if the economy can keep progressing at this pace. Right now it looks like it will."
Do others agree? Below we have excerpted some analyst and strategist reactions to today's report.
Katherine Judge, CIBC Capital Markets:
"With many states set to see the unemployment benefit top-ups expire in early September, healthy job gains should continue ahead, in line with elevated job openings. This print should be enough to allow the Fed to announce an early 2022 tapering of QE at the September meeting."
Chris Turner, head of foreign exchange strategy at ING Bank:
The stronger-than-expected jobs report makes it more likely that Federal Reserve Chair Jerome Powell may "drop heavy hints" at the Jackson Hole Symposium...