Afghan President Ghani Flees Country As Taliban Enter Kabul
Update (1005ET): "Run Away!" Reuters is reporting that Afghan President Ashraf Ghani has fled the country as the Taliban enter the capital Kabul. Ghani is reportedly in Tajikistan.
A SENIOR INTERIOR MINISTRY OFFICIAL SAYS AFGHANISTAN'S ASHRAF GHANI HAS LEFT FOR TAJIKISTAN

— Guy Faulconbridge (@GuyReuters) August 15, 2021
*  *  *
US intelligence services - by now fully woke and focused on the existential threat to the country's future that are white, middle-class American males - had predicted just 4 days ago that Kabul could fall in 90 days. It turned out to be less than 90 hours.
In a grotesque repeat of the Fall of Saigon, on Sunday, the Taliban - having reclaimed the country at an unprecedented pace - entered Kabul, freeing inmates at the city's main prison and triggering a massive effort to airlift Western diplomats and civilians as the country's demoralized security forces offered no resistance. Meanwhile, the US - cementing its humiliation on the international arena - was busy evacuating diplomats from the embassy in Kabul to the airport.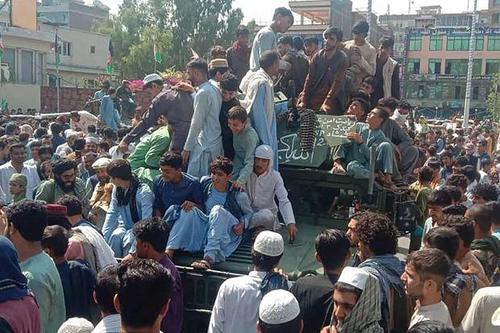 Cementing its renewed grip on the country two decades after the U.S. ousted it from power, the Taliban in a statement said that they wouldn't take Kabul by force. The insurgent group added that it had ordered its fighters to wait and not penetrate the Afghan capital, home to six million people, and that it was in talks with "the other side" to discuss entering the city without harming its residents, the WSJ reported.
"The Islamic Emirate instructs...