"Holy F*ck This Person Is A Sociopath": A Former Theranos Interviewee Tells His Story Of Meeting Elizabeth Holmes
With Elizabeth Holmes set to be on trial for the massive sprawling fraud she ran at Theranos in the coming days, discourse about the now-defunct company online is picking up.
Among the interesting banter that has made its way out of the woodwork over the past week was one former interviewee, who took to Twitter to describe his experience interviewing with Holmes for a job after John Carreyrou's WSJ expose had been published. "When I heard Elizabeth was on trial I couldn't help but recall that moment," Jon Wu wrote on his Twitter. 
He describes in May 2017 how a professor of his urged that Theranos wasn't a fraud and that how he should meet with Holmes: 
"It was May, 2017. I'd just finished classes at Harvard Business School and I'm in Florida for some pre-graduation beach time. I get a call in the car from my finance professor."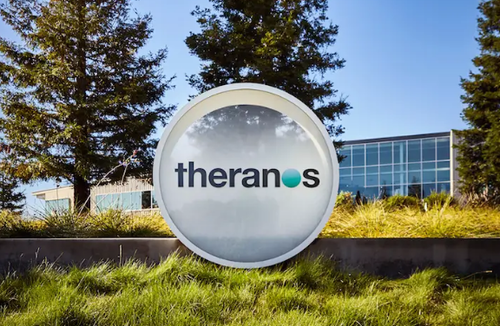 "I've been helping out an amazing entrepreneur, and you have to meet her," his professor said, before revealing the "entrepreneur" was Holmes. 
"It had been over a year since John Carreyrou's investigative report in the Wall Street Journal," Wu wrote.

"It was a known fact that the product didn't work. It was as good as a cardboard box. And not only that--they were being sued by everyone."
But he wound up getting a second call asking him for help, he said:
"Then I get another call. It's a senior professor at HBS. Someone who sat on the boards of major healthcare companies. 'I've been personally coaching Elizabeth through this difficult time. You should join,'"...