El Salvador Becomes First Country To Officially Accept Bitcoin As Legal Tender; Who Will Be Next?
El Salvador, whose economy last year suffered its deepest crash in four decades, became the first country to adopt bitcoin as legal tender on Tuesday, a real-world experiment proponents say will lower commission costs for billions of dollars sent from abroad and which could spark widespread adoption among challenged, developing countries suffering from rampant inflation, but which critics warned may fuel money laundering.The revolutionary monetary change - first previewed here in June - means businesses should accept payment in bitcoin alongside the US dollar, which has been El Salvador's official currency since 2001 and will remain legal tender. 
President Nayib Bukele, who has pushed for adopting the cryptocurrency, says it will help Salvadorans save about $400 million the government calculates is spent annually on commissions for remittances, while giving access to financial services to the unbanked. The young president (only 40 years old) is popular with the public but has been accused of eroding democracy, including by the administration of Joe Biden (nearly twice his age).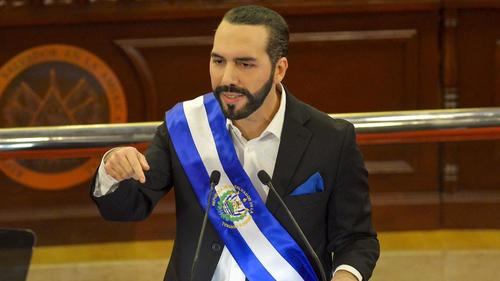 Meanwhile, doubters say bitcoin could increase regulatory and financial risks for the Central American nation, and polls show Salvadorans are wary of the volatility of the cryptocurrency, although other polls show Salvadorans would be more than happy with the volatility if it meant continued gains.
To warm up a skeptical public, Bukele promised every citizen $30 in bitcoin if they sign up for a government digital wallet. Ahead of the launch, El Salvador bought 400 bitcoins, Bukele said, helping drive the currency price above $52,000 for the first time since May
El Salvador has just bought...