Gavin Newsom Opposed Vaccine Mandates Just Two Years Ago; Biden And Fauci Also Said 'No'
Gavin Newsom Opposed Vaccine Mandates Just Two Years Ago; Biden And Fauci Also Said 'No'
A common mistake people make is assuming the lying liar isn't lying this time.
For example, Joe Biden and Anthony Fauci have both previously said they wouldn't require, or 'couldn't see' a Covid-19 vaccine mandate in the United States.
August of last yearhttps://t.co/xRyXbHMOmi pic.twitter.com/r0OP68Viso

— Stephen L. Miller (@redsteeze) September 9, 2021
And as recently as July...
JEN IN JULY: It is "not the role of the federal government" to force Americans to get vaccinated.
JOE IN SEPTEMBER: Abide by the federal vaccine mandate or "be prepared to pay!" pic.twitter.com/OiARHU7inc

— Kayleigh McEnany (@kayleighmcenany) September 10, 2021
Now, Human Events' Jack Posobiec reveals that California Governor Gavin Newsom - who's essentially campaigning against his recall on mandatory vaccinations - had deep reservations over government officials 'making a decision that is very personal.'
Read:
California Gov. Gavin Newsom announced in July that healthcare workers and state employees must be vaccinated or succumb to weekly testing and wear masks; however, back in 2019, Newsom opposed the same kind of mandate.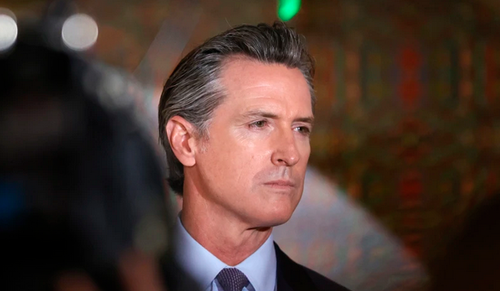 "I believe in immunizations," Newsom said at the meeting, "however I do legitimately have concerns about a bureaucrat making a decision that is very personal." 
California Gov. @GavinNewsom has just passed that test with his wise and sober opposition to a draconian proposal to forcibly vaccinate medically fragile children against the wishes of their parents and the ... Read more: https://t.co/d8TQneA8BT pic.twitter.com/yRbxmVVEnL...

— Robert F. Kennedy Jr (@RobertKennedyJr) June 3, 2019