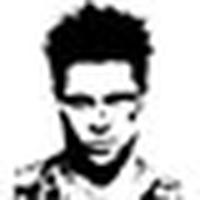 FDA Advisors Meet To Decide On Booster Jabs As "The Science" Remains Uncertain
The big day has finally arrived.
On Friday, a group of key FDA advisors - the Advisory Committee on Immunization Practices - is meeting to debate and vote on Pfizer's request for approval of a third COVID booster shot of its "Comirnaty" vaccine for all Americans age 16 and older. The two big questions they must answer are: is there enough evidence to suggest that booster shots are safe and should be made available to everyone, or should they be limited to a smaller group of older and immunocompromised Americans?
On the agenda are presentations from Pfizer, FDA staff, CDC staff,  Israeli researchers, and others. At the end of the virtual meeting, which began at 0830ET Eastern, members will be asked to vote yes or no. That vote isn't expected until later in the afternoon after a long day of debate.
Interested parties can watch the debate streaming live via YouTube.
After the White House waffled on whether the shot could be delivered five or eight months after the second dose, Pfizer has requested approval for the booster dose about six months after the second shot after submitting data showing efficacy wanes over time. And while Moderna has made a similar request and submitted similar data, it's vaccine isn't being considered on Friday. A committee of advisors from the CDC will meet next week to develop booster shots.
In recent weeks, scientists have become increasingly vocal about their opposition for the US pushing ahead with booster jabs so soon. Most argue that these jabs would be better utilized in the developing world, where vaccination rates are lower, and the risk of a deadly new variant arising are...