Entirety Of Lebanon Goes Dark, Mass Power Outage To Last Several Days
On Saturday the entirety of Lebanon was plunged into darkness, with the electricity grid shut down completely after the small Mediterranean country's two main power stations reportedly ran out of fuel.  "The al Zahrani and the Deir Ammar power stations stopped working after supplies of diesel were apparently exhausted, and energy production dropped to below 200 megawatts," Sky News reports.
A Lebanese official has confirmed to Reuters that the blackout is expected to last multiple days. "The Lebanese power network completely stopped working at noon today, and it is unlikely that it will work until next Monday, or for several days," the official said.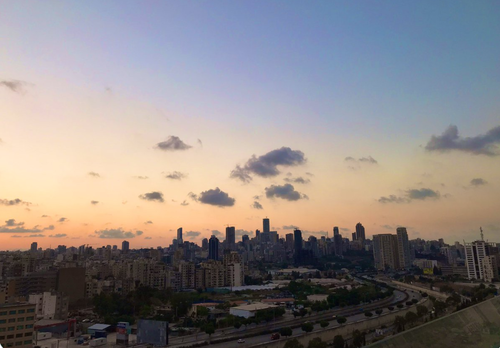 "The official said the state electricity company would try to use the army's fuel oil reserve to operate the power plants temporarily, but that would not happen anytime soon," Reuters noted.
Over the past months major Lebanese cities and towns have experienced periodic blackouts, but this looks to be the worst and most far-reaching and long lasting - increasing the misery of a Lebanese population still in the midst of an economic crisis, persistent fuel shortage, and which has seen the local currency plunge by 90% since 2019.
Much of the past year in Lebanon has witnessed scenes of sometimes miles-long lines at gas stations, with fights and disputes over supplies becoming almost routine. Residents and business owners have tried to endure via generators and hoarding personal fuel supplies insofar is possible for those who can afford it.
Lebanon's electrical grid has shut down across the country – meaning residents are now entirely dependent on...