As Southwest Cancels 100s More Flights On Monday, Ron Paul Opines On The 'Great Rebellion' Over Vaccine Mandates
As we noted on Sunday, Southwest airlines canceled nearly 2,000 flights over the weekend - blaming the Federal Aviation Administration (FAA) and inclement weather.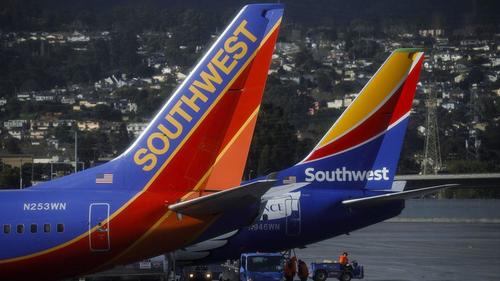 Oddly, no other major airlines had the same issues, while rumors swirled that airline employees had staged coordinated walk-outs (which their unions deny).
On Monday, Southwest was once again at the top of the cancellation list, according to FlightAware - which lists 356 cancellations as of this writing (23% of the day's 1,539 total cancellations), prompting Sen. Ron Johnson (R-WI) to tweet: "As a loyal Southwest customer who has been flying safely throughout the pandemic and is utterly opposed to vaccine mandates, I'm asking, stop the madness before more damage is done."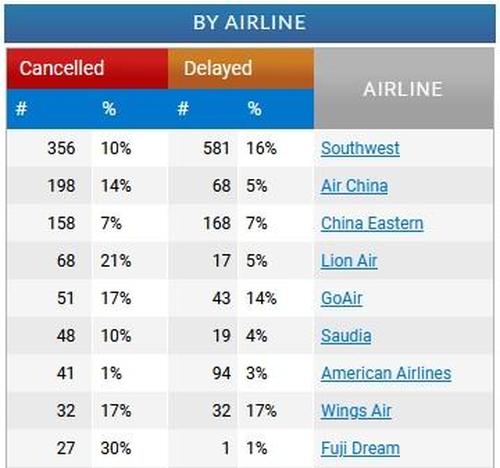 Needless to say, shares in Southwest weren't happy Monday morning - hopeful candle aside.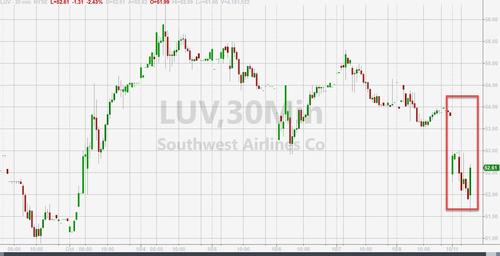 Former US Senator Dr. Ron Paul may be on to something in a Monday op-ed via the Ron Paul Institute, when he calls it a rebellion (emphasis ours)...
The incredible cruelty and folly of forced vaccines finally came home to roost. The vaccine mandate backlash has been bubbling just under the surface, but now it has spilled out into the open, threatening to completely derail an already crumbling economy and to obliterate a deeply unpopular US President and Administration.
Seemingly out of nowhere what appears to be a Southwest Airlines rebellion has taken flight this weekend. According to media reports, scores of pilots and other Southwest employees have coordinated the taking of "sick days" to use them up in advance