China To Ban Private Investments In Media As CCP Strengthens Grip On Narratives
The Chinese Communist Party (CCP) has begun laying the groundwork to ban private investments in media organizations, according to US-funded Radio Free Asia (RFA).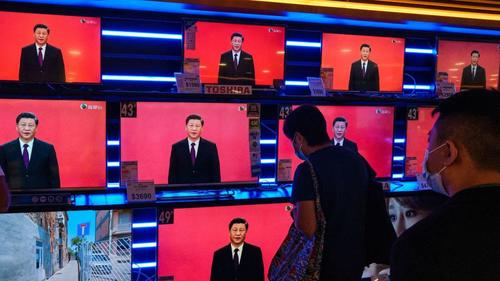 Under proposed rule changes posted to its official website on Oct. 8, the State Development and Reform Commission (SDRC) said it was soliciting public opinion on adding private sector investment in media organizations to a list of banned investments.

The list, which is intended to apply across China without local variation, requires that "organizations with no public sector investment shall not engage in business involving newsgathering, editing or broadcasting." -RFA
Organizations banned under the rule would include news agencies, newspaper groups, radio or television broadcasters, and providers of online news, editing services or publishers. According to the report, the recommendation was signed by China's State Administration of Radio, Film and Television, along with the General Administration of Press and Publications, and the Cyberspace Administration.
The media crackdown is just the latest in a long list of entities that private investors wouldn't be able to participate in under the proposed changes - which include political, economic, military, or diplomatic organizations, and "major social, cultural, technological, health, education, sports and other services" per RFA.
"The government is making sure that it controls its message -- it won't hand over the pen to anyone else," said retired Shanxi University lecturer whose surname is Luo. "It wants a dominating voice to rule over everything."
"The message is very clear: don't mess with the media or try to do anything connected with it."
According to Beijing-based current affairs commentator Zhang Tianqi, the CCP has continued to tighten control over public speech...