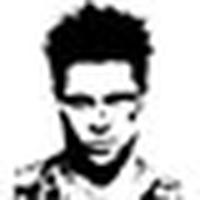 Rabobank: The Problem Is No Central Bank Can Bail Out The Physical Economy From Shortages
By Michael Every of Rabobank
Back in the days before infinite liquidity and markets being in love with the idea of being big just for the sake of it, there used to be discussion about the difference between extensive and intensive growth. Put simply, extensive growth is achieved by adding more inputs to get more output; intensive growth is achieved by getting more output from existing inputs - what we call 'productivity'. Back in the old days, we used to have that too.
Extensive vs. intensive comes to mind on the back of yet another stronger-than-expected US inflation print (0.4% m/m, 5.4% y/y; 0.2% m/m core, 4.0% y/y). This was followed by the White House announcing early results of its supply chain task force. The longshoreman and the short is: the Port of LA is expanding to 24/7 operation; the union has announced they are willing to work extra shifts; and large US companies are announcing they will use expanded hours to move more cargo off the docks, so ships can come to shore faster. So, crisis over?
Not at all, in the view of supply-chain experts. Well before this announcement they had pointed out --as did we, in 'In Deep Ship'-- that simply getting containers out of the terminal at LA achieves very little if you don't the solve chassis crisis; if the containers sit there waiting for trucks; or for truckers; or for rail. All you do is move the logjam from sea to shore - and that can potentially make matters worse. The Transportation Secretary running this task force is a vocal...