Citigroup Becomes First Wall Street Megabank To Commit To "Racial Audit"
The fact that America's biggest banks (not to mention many of its biggest companies) have embraced virtue-signaling on issues like racial equality and representation is nothing new. But in the race to be seen as the most beneficent megabank on Wall Street, Citigroup appears to be pulling ahead.
One year after releasing a 104-page paper purporting to analyze the impact of racism and inequality on America's economy - the analysts ultimately determined, in a report that reads more like propaganda than sell-side research, that "systemic racism" has helped to destroy some $16 trillion in economic value over the last 20 years - Citigroup (which, remember, is  now being led by Jane Fraser, the first woman to lead a Wall Street megabank) has just announced Friday that it plans to hire a law firm to conduct a "racial audit" - making it the first Wall Street bank to do so.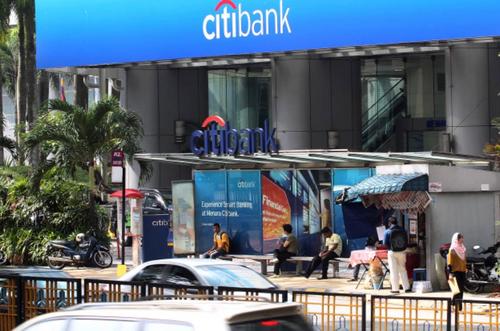 According to a statement posted to Citigroup's website on Friday, the bank's racial audit will be conducted by attorneys at Covington & Burling LLP (ironically, a white-shoe law firm). 
Citi said the audit will focus on determining how good of a job the bank is doing in meeting a major commitment it made last year to spend $1 billion on initiatives it says will help close the racial wealth gap in the US (something that has been greatly exacerbated in recent years by the actions of the Federal Reserve). According to Bloomberg, the average net worth of a white family in the US is nearly 10x higher than that of a black family.
Announced by Citi in...