Democrats Stalking $5 Trillion In Billionaire Wealth For Tax Extraction
Congressional Democrats are setting their sites on US billionaires - and the roughly $5 trillion in wealth held by them, according to Bloomberg.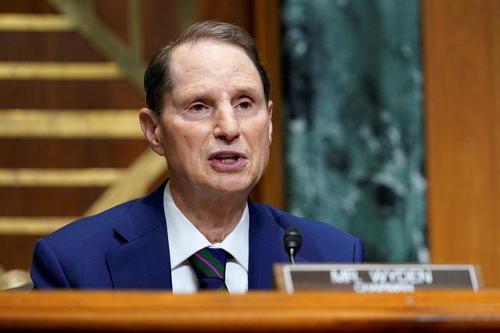 In the last five years, this exclusive group of more than 800 billionaires tracked by the Bloomberg Billionaires Index has more than doubled its collective net worth. And according to Democrats, these unrealized gains should be ripe for the picking.
Under the rules, investment returns are only taxed when assets are sold, and the wealthy have the flexibility to only rarely sell, if ever. For Democrats, that's a problem that requires a creative -- some say outlandish -- solution. Specifically, a "billionaire's tax," which would be an unprecedented annual levy on the investment gains of America's richest. -Bloomberg
Advocates of the proposal - spearheaded by Senate Finance Chair Ron Wyden (OR) say it will combat inequality by hiking the effective tax rate on billionaires - who "can entirely avoid income taxes by holding assets until they die," according to the report.
Under current rules, the ultrarich can entirely avoid income taxes by holding assets until they die. If they need money -- and many have far more than they could ever spend in a lifetime -- they can borrow against their assets, a tax-avoidance strategy known as "buy, borrow, and die."

"Those three things get them out of paying taxes," Wyden said earlier this month. "Nurses and firefighters pay taxes every year, and under my plan, billionaires will, too."
On Monday, House Speaker Nancy Pelosi told CNN: "We probably will have...