Feds Arrest Primary Steele Dossier Source As Durham Investigation Heats Up
Federal authorities on Tuesday arrested Igor "Iggy" Danchenko, a Russian national who was the primary researcher for the so-called Steele Dossier - a compendium of opposition research funded by the 2016 Hillary Clinton presidential campaign and used to smear Donald Trump as a Russian operative. It was also used as justification for an FBI wiretap application targeting former Trump adviser Carter Page.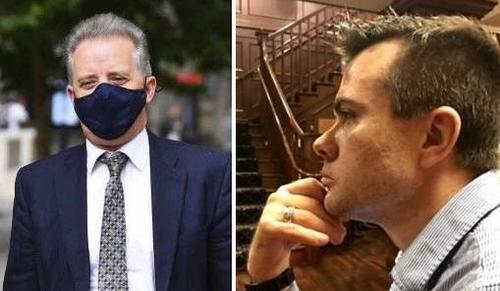 According to the New York Times, the arrest of Danchenko is part of John Durham's special counsel investigation into wrongdoing connected to the Obama administration's Russia investigation.
Details of the indictment against Danchenko are unknown, as the indictment has yet to be unsealed according to people familiar with the matter speaking on condition on anonymity.
Some claims from the Steele dosser made their way into an F.B.I. wiretap application targeting a former Trump campaign adviser in October 2016. Other portions of it — particularly a salacious claim about a purported sex tape — caused a political and media firestorm when Buzzfeed published the materials in January 2017, shortly before Mr. Trump was sworn in.

But most of the important claims in the dossier — which was written by Mr. Danchenko's employer, Christopher Steele, a former British intelligence agent — have not been proven, and some have been refuted. F.B.I. agents interviewed Mr. Danchenko in 2017 when they were seeking to run down the claims in the dossier. -NYT
Danchenko, Steele's (formerly) mysterious "Primary Subsource", is a former Brookings Institution analyst. 
The 43-year-old Danchenko, who was hired by Steele in 2016 to deploy a network of sources to dig up dirt on Trump and Russia...