Alan Dershowitz: Kyle Rittenhouse Should Be Acquitted, Sue Media Outlets
Authored by Jack Phillips via The Epoch Times,
Harvard law professor emeritus Alan Dershowitz says Kyle Rittenhouse "should be acquitted" of killing two men and wounding a third during riots and protests last year in Kenosha, Wisconsin, and he should file defamation lawsuits against media outlets for claiming that he's guilty of murder.
"If I were a juror, I would vote that there was reasonable doubt [and] that he did act in self-defense," Dershowitz told Newsmax on Nov. 13.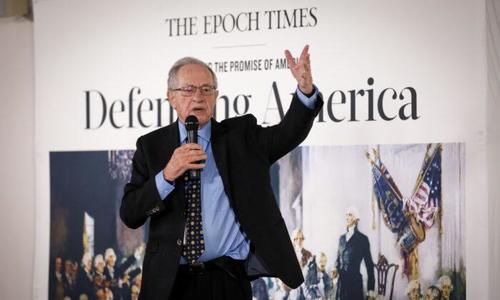 Rittenhouse, if acquitted, should then "bring lawsuits" against corporate news outlets for articles claiming the teen engaged in "vigilante justice," Dershowitz said.
"It's CNN who is involved in vigilante justice. It's The New Yorker that's guilty of vigilante justice," he said.
Several years ago, then-Kentucky high school student Nicholas Sandmann filed defamation suits against CNN, The Washington Post, and other outlets following accusations of racism against him after a viral video showed an encounter with a Native American activist in Washington, D.C. Sandmann ended up reaching a settlement with CNN and The Washington Post last year.
"The idea is to make the media accountable for deliberate and willful lies," said Dershowitz, referring to Sandmann's case.
Now, left-leaning media outlets "want an outcome" in the trial, Dershowitz said.
"They want a result and if they don't get their results, and you know this seeps through to the jury. I worry that the jury could be influenced by the fear that if they vote to acquit, they'll be called racist and they'll be attacked."
Rittenhouse, 18, is charged with killing Joseph Rosenbaum, 36, and Anthony Huber, 26, and wounding Gaige...