Griffin's Crypto Pivot? Citadel Securities To Get $1.15 Billion From Outside Investors Including Cryptocurrency Fund
Griffin's Crypto Pivot? Citadel Securities To Get $1.15 Billion From Outside Investors Including Cryptocurrency Fund
In what may be the clearest sign yet that Robinhood is suffering a huge drop off in activity (and revenue), the company's de facto HoldCo, Citadel Securities is set to receive its first every outside investment in a deal valuing the electronic-trading firm majority owned by hedge fund billionaire Ken Griffin at around $22 billion, according to the WSJ.
We are proud to announce that Sequoia and Paradigm have made a $1.15 billion minority investment in our firm. https://t.co/EIbWKduS1h

— Citadel Securities (@citsecurities) January 11, 2022
What is remarkable is not only that this was Citadel's first ever outside investment, but that in addition to legacy venture-capital firm Sequoia Capital, the co-investor of the $1.15 billion in Citadel funding is cryptocurrency investor Paradigm (although the bulk of the cash appears to come from Sequoia whose partner Alfred Lin will join Citadel Securities' board).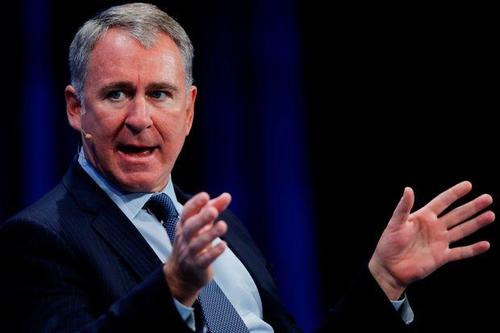 The deal, according to the company, will give Citadel Securities capital to continue expanding globally, and could be a precursor to an initial public offering for the business. The big question, of course, is whether this is also a pivot by Citadel Securities to fully internalize crypto trading and to tear away from Robinhood which after a brief burst in Dogecoin-inspired trading last year, has seen its value as a Citadel retail "feeder fund" collapse.
Citadel Securities, as readers know well, is a separate entity and managed separately from Citadel (although one wonders just how much of a Chinese wall exists between the two divisions), the $43 billion hedge fund on which Griffin built his fortune estimated by Forbes at $21.3 billion. Founded in 2002, Citadel Securities has...