'270 Doctors' Called Out Joe Rogan - But Vast Majority Of Authors, Signatories Are Not Medical Doctors
Authored by Jordan Schachtel via The Dossier,
Are you seeing all of those blaring corporate press headlines targeting Joe Rogan this weekend, reporting on a letter from "270 doctors," which described the famous podcaster as a "menace to public health"? Well, it turns out that the real arbiters of misinformation are the individuals behind the letter itself, and they are being helped along by a corrupt corporate media that is misreporting the credentials of its signatories.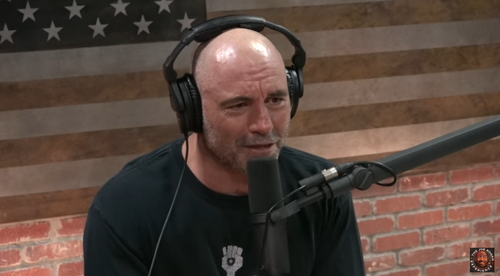 It was first reported by Rolling Stone, with a story titled, "Doctors Demand Spotify Puts an End to Covid Lies on 'Joe Rogan Experience'"
'Menace to public health': 270 doctors call out Spotify over Joe Rogan's podcast https://t.co/DhXJ0OPl10

— The Guardian (@guardian) January 14, 2022
Doctors urge Spotify to stop "enabling" Joe Rogan to "damage public trust in scientific research" https://t.co/y6khzW2ulJ

— Salon (@Salon) January 16, 2022
Yes, the media and Big Tech want to create the image of a hundreds-strong coalition of medical doctors who are genuinely concerned about Joe Rogan's conversations on his massive platform. 
"Throughout the COVID-19 pandemic, Joe Rogan has repeatedly spread misleading and false claims on his podcast, provoking distrust in science and medicine," the doctors said in the letter.
Rogan has been a regular subject of controversy at Spotify.
https://t.co/5jTXPXw3gV

— Washington Examiner (@dcexaminer) January 16, 2022
Twitter even got in on the propaganda campaign against Rogan, adding this "medical experts" letter to their curated headlines section.
Surprise! @Twitter promoting leftist conspiracy to defame, smear, censor and...